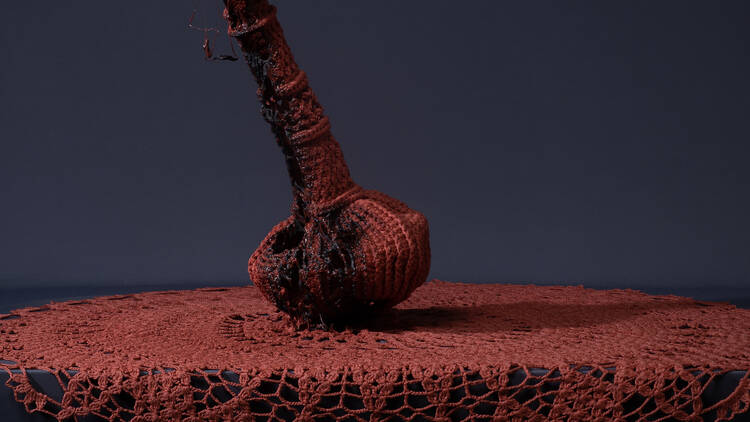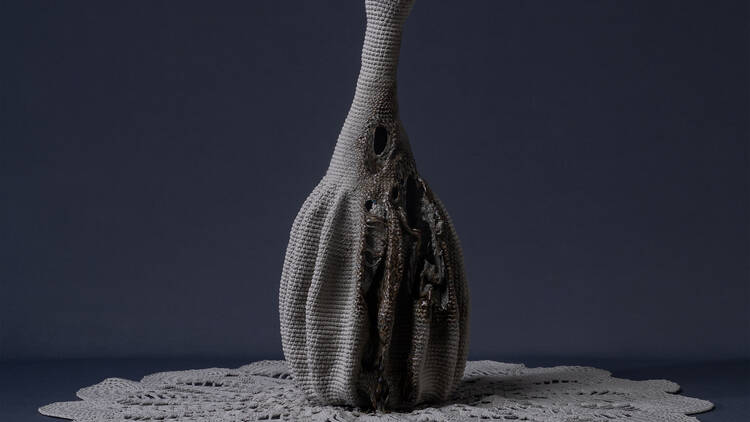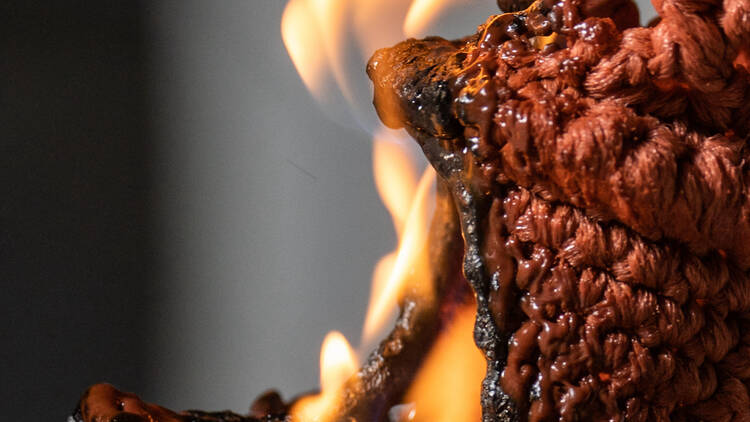 Time Out says
This is crochet like you've never seen before. In her first solo exhibition with an art gallery, Singaporean artist Kelly Limerick has put up a collection of intricate crochet 'sculptures', which find new expression through print, video, and the process of destruction.
Kelly Limerick: Unbecoming is taking over Cuturi Gallery from April 23 to May 8. The self-taught crochet artist is known for her large-scale installations and collaborations with the likes of Gucci and Disney, but this time explores her craft through the reverse process of destruction. Five vases that she's meticulously crafted are torched, the process captured through a series of photographs and a video.
Enter the gallery and you'll see pictures of the crocheted vases in their original forms printed on fluttering textile hangings – as 'ghosts' or memories of what they once were. Through a photo series and a video by Singaporean photographer Clarence Aw and Berlin-based director Joy Song respectively, you get to bear witness to the process of 'unbecoming' – as Kelly sets the vessels aflame, resulting in new and intriguing forms displayed in the second exhibition room.
Kelly Limerick's work questions the value of art, craft and labour. What is the status of crochet as an 'art'? What is the value of slow art like crochet? Does the process of destruction add or subtract from the value of her works? Grapple with these questions at Unbecoming, a haunting and beautiful exhibition worth checking out at Cuturi Gallery.