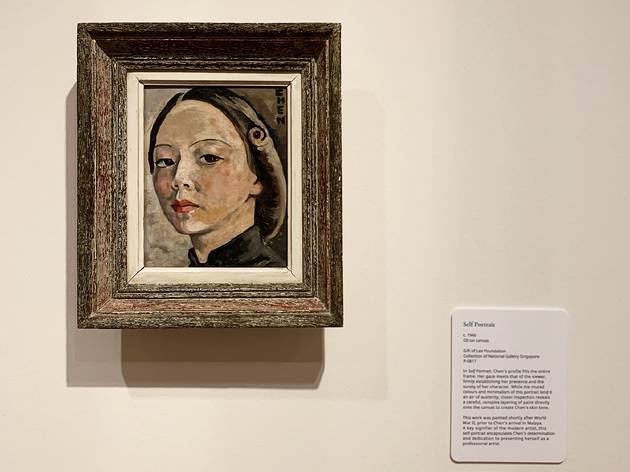 Photograph: Dewi Nurjuwita
For the first time in two decades, Chen's work will be presented as part of a major retrospective for National Gallery Singapore's fifth anniversary. Georgette Chen: At Home In The World will feature her most significant works alongside a wealth of newly discovered archival materials.
The large-scale survey features 69 prominent works and 74 archival materials of one of Singapore's most celebrated modern artists. Organised across nine thematic sections, the exhibition takes visitors on an immersive journey through Chen's life and artistic practice, featuring her most significant paintings accompanied by five showcases featuring letters, photographs, documents and newspaper articles. Visitors can also find a comprehensive timeline of Chen's life and career milestones displayed at Level 4 City Hall Foyer to gain a better understanding of how her artistic practice was impacted and influenced by key events in world history and her personal life.
Through the exhibition, visitors will gain an intimate understanding of the way Chen saw the world through her art, in the paintings she made of the landscapes she travelled in and the portraits of the people around her. See for yourself some of her standout works across the two gallery spaces.