Twentysomethings
is the first exhibition of its kind in Central Florida. It showcases the private collection of a twenty-five-year-old local collector who has made the daring choice of embracing NFT collecting from its inception. Many emerging NFT artists have chosen the medium for its incredible potential toward the wide promulgation and dissemination of their work. The works are primarily figurative and span a range of mediums as varied as oil on canvas, spray paint on steel, and, indeed, digital NFT works.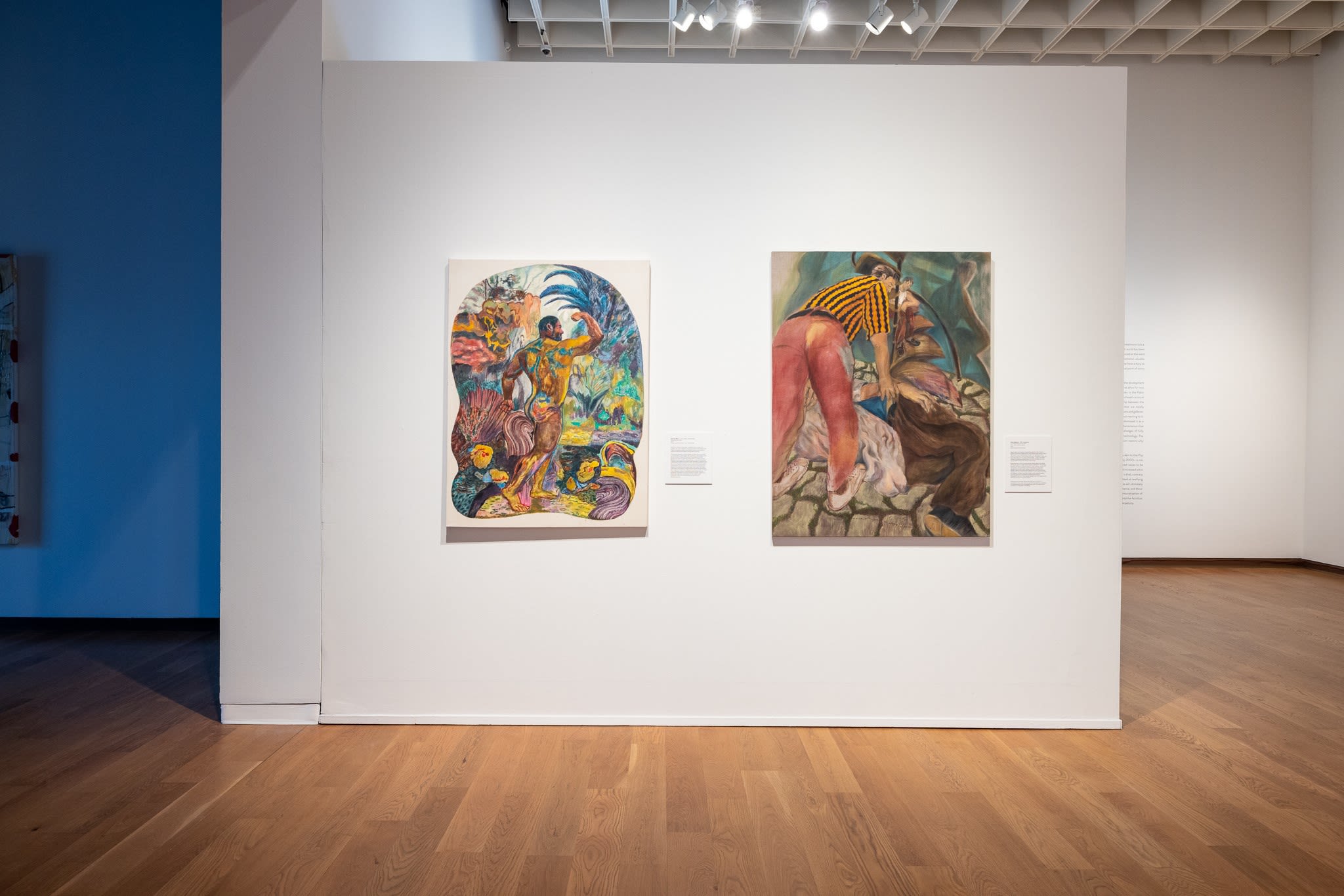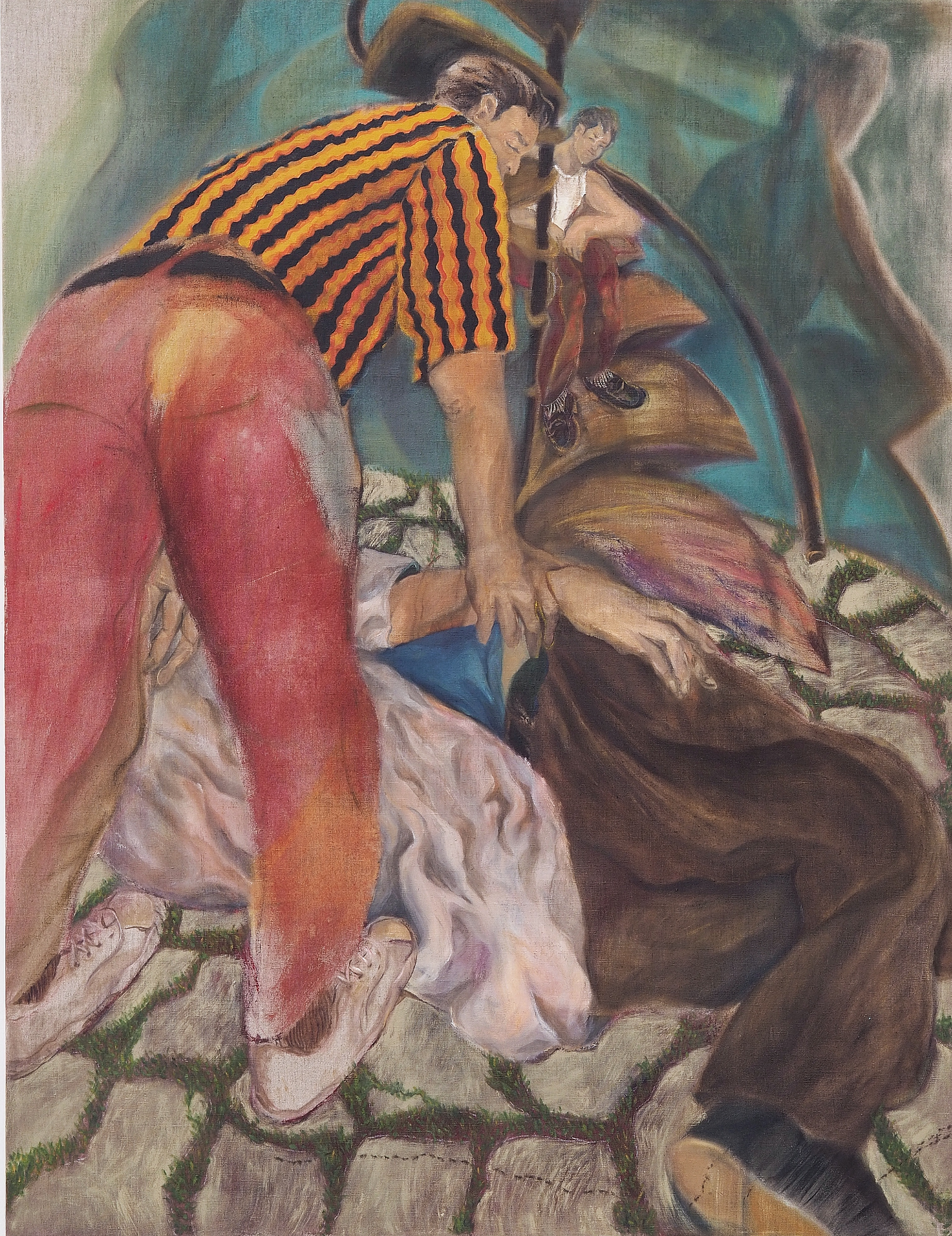 From the exhibition
Twentysomethings: Works and NFTs From the Fabio Sandoval Collection
, curated by Coralie Claeysen-Gleyzon, Orlando Museum of Art, January 27 – May 7, 2023.
© MacBeth Studios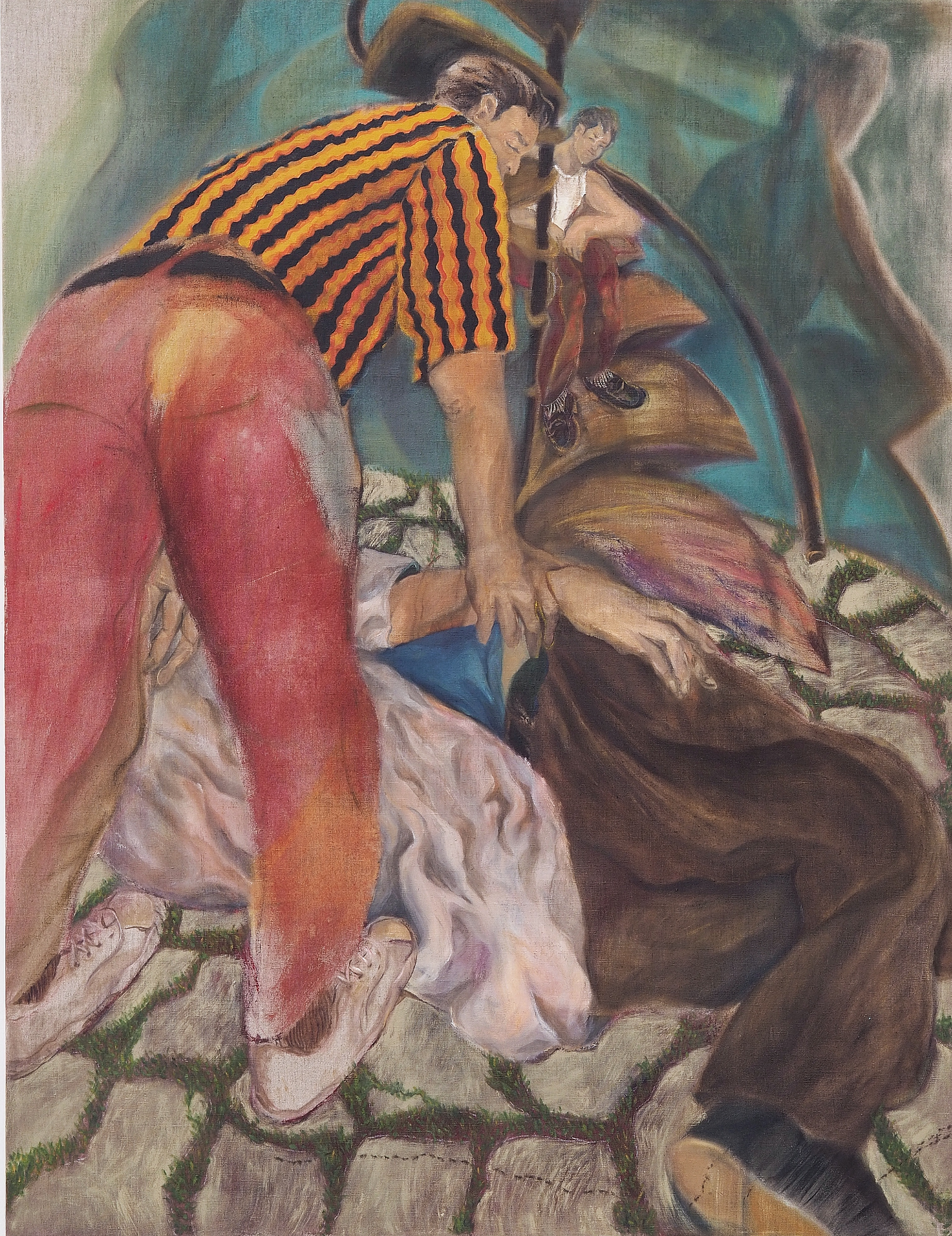 An Ending Fitting for the Start, 2021 Acrylic and oil on linen, 130 x 100 cm, Faris Heizer
February 18, 2023