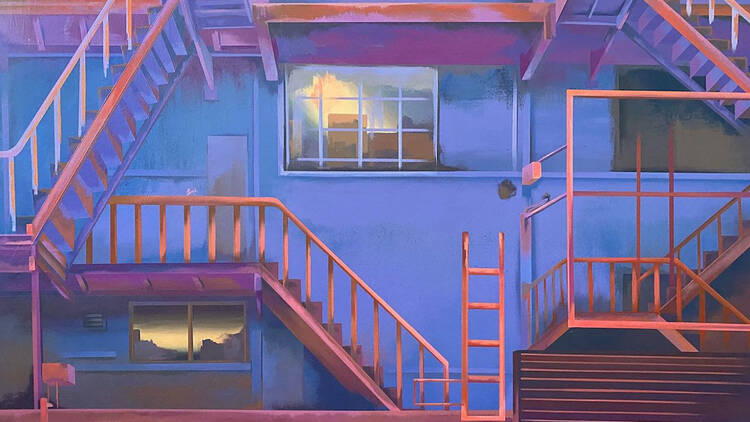 Photograph: Shen Jiaqi via Cuturi Gallery
A city that never sleeps – this phrase famously refers to New York City, but might as well refer to other big, bustling cities like Singapore.
in somnia
by Shen Jiaqi, her second solo showcase at Cuturi Gallery, grapples with the restlessness and yearning experienced by urban dwellers. Paintings washed in blues, oranges, yellows and grays delineate spaces – between the city outside and the comforting, private spaces we long for. A LASALLE College of the Arts alumnus with a
Highly Commended award
in
the 2021 UOB Painting
of
the Year, Emerging Artist category
to her name, Shen Jiaqi's exhibition will be at Cuturi Gallery until October 23.