Get under the skin of the talented individuals emerging and shaking up the local art scene.
From the Nanyang-style art movement of the 1950s to present-day contemporary art, Singapore's art scene celebrates a diversity of styles, mediums and techniques. But there's an emerging breed of artists rising above and bringing a fresh take to the table. Their works can be found in our large cultural institutions as well as independent galleries highlighting emerging artists. Here, some of the up-and-coming artists in Singapore taking local art by storm.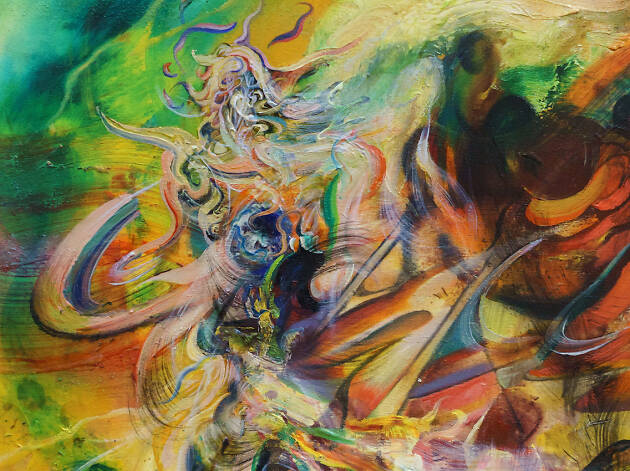 Photo: Ruben Pang
Blending a kaleidoscope of colours with effortlessly fluid imagery, Ruben Pang knows how to capture your attention and imagination. Using aluminium sheets as his canvas, he wields brushes, palette knives and sandpaper to craft pieces that reveal a psychedelic composition of layered hues. Graduating from LASALLE College of the Arts in 2010, Pang held his first solo show just a year later. His art earned him a Winston Oh Travelogue Award and a Georgette Chen Arts Scholarship. He was also a finalist in the Sovereign Asian Art Prize in 2010 and 2011.
KEY ART Cartilage of Siren Songs, part of Pang's Sutures and Infinite Laughter exhibition at Primo Marella Gallery in Milan.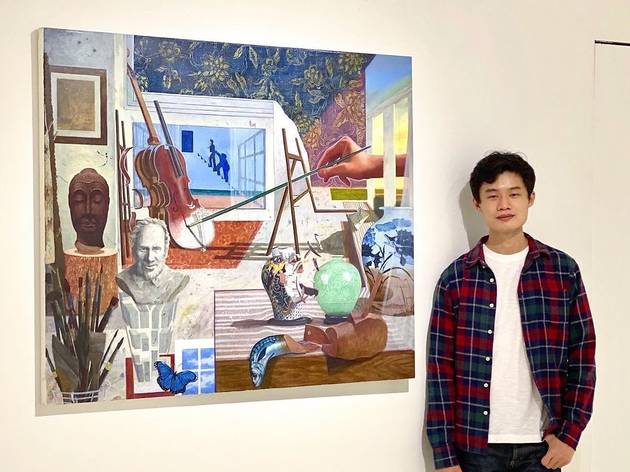 Photograph: Casey Tan
Drawing inspiration from song lyrics, movies, books and other genres of art, Casey Tan's works are imaginative manifestations of real-life narratives. The young artist was awarded the UOB Most Promising Artist Of The Year with his work The Water Is Wide in 2019, and has received several recognitions for his artistic contributions during his time in National Service, some of which are part of their collection.
KEY ART Good Ol' Days was recently exhibited as part of Ipreciation's Living In Still group exhibition. The painting is a collage of Casey's memories, filled with old rustic objects and the craftsmanship behind them that inspired his fascination to create.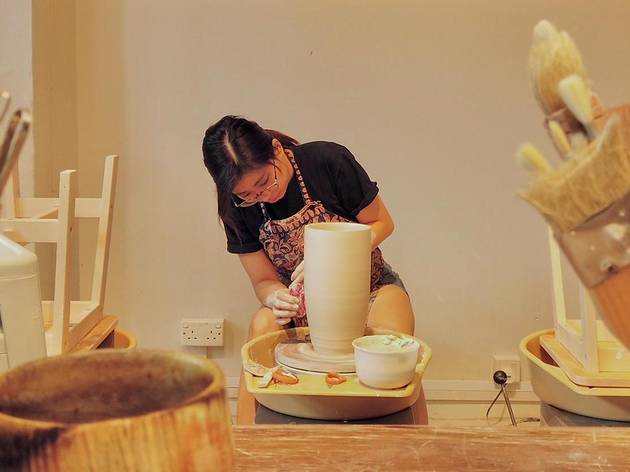 Photograph: Daisy Toh
Young ceramist Daisy Toh creates a certain kind of magic with slip casting. Her pieces, which mimic the beauty of nature, blends serene gradient hues with fluidity. Now a full-time teacher at The Potters Guilt, Daisy has been perfecting her craft for ten years and counting. The ceramist started at 16 after learning the craft at the School of the Arts Singapore (SOTA) and went on to master the art of slip casting in university in Taiwan.
This is only the start of her journey though, as the ceramist's works were recently showcased as part of this year's Young Talent Programme, an annual programme that provides a platform for talented young artists to be spotted by galleries and art institutions.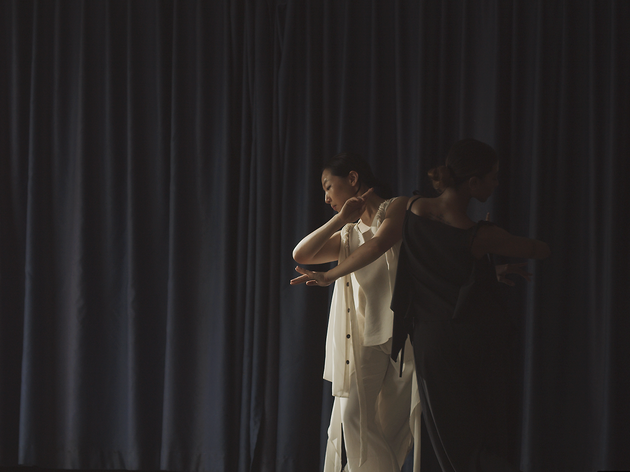 Photograph: Alecia Neo
Alecia Neo is a name you've probably heard in the local arts scene. Her socially engaged practice is told through photography, video, and participatory workshops that address modes of mobility, reciprocity, caregiving, and wellbeing. A recipient of the National Arts Council's Young Artist Award in 2016, her works primarily explores to explores issues of identity and the search for self.
KEY ART Her latest work, ramah-tamah, traces the evolution of regional hospitality rituals performed by women. It is centred around the betel leaf and explores how the ancient act of chewing on a betel quid reverberates through our past, present and future. Watch the film online here.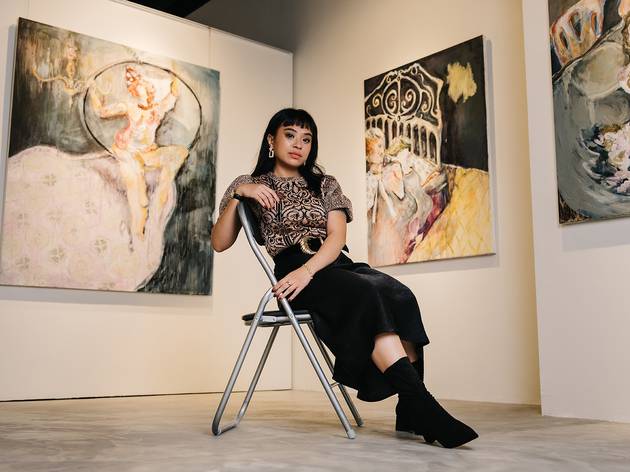 Photograph: Ahmad Iskandar Photography
Young fine artist Aisha Rosli was handpicked as part of Cuturi Gallery's mentorship programme last year, and she has since become one of Singapore's rising names. The NAFA graduate's style is strongly influenced by Austrian Expressionism and explores female identity and gender relations. The artist will be staging her first solo presentation at Cuturi Gallery during Singapore Art Week 2021.

KEY ART Keep your eyes peeled for one of her latest works, Jealous Guy, will be on show at Cuturi Gallery from January 23.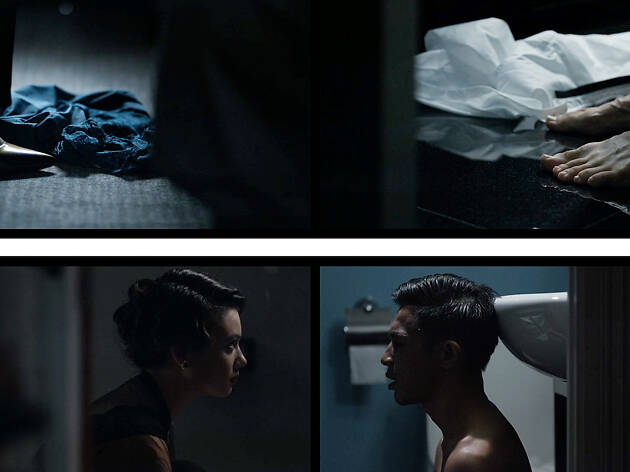 Photograph: Sarah Choo Jing
A recipient of the 2016 PX3 Prix de la Photographie Gold Award and the 2015 Moscow International Foto Awards, Sarah Choo Jing is a photographer, videographer, installation artist and art educator all rolled into one. Her work explores everyday urban life with a unique vision and flair for storytelling. As a voyeur, she spins suggestive narratives – rooted in an investigation of social and cultural norms – about characters and spaces in her works.
KEY ART Wear You All Night, which exhibited in Rome at the MACRO Museum of Contemporary Art.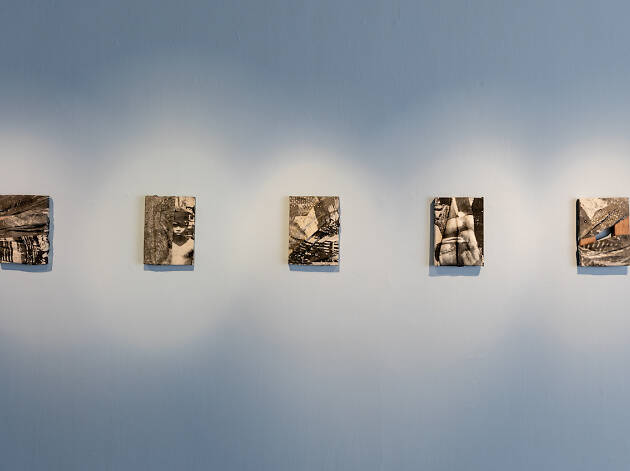 Photograph: MOCA, Taipei
As an artist-curator, Zulkhairi Zulkiflee dives deep into notions of identity and investigates Malayness through his range of works. His thought-provoking installations and photographic series aim to spark discussions on ethnicity and culture.
KEY ART (Type as abstraction) II, which was featured in a group exhibition titled Stories We Tell To Scare Ourselves With at the Museum of Contemporary Art, Taipei.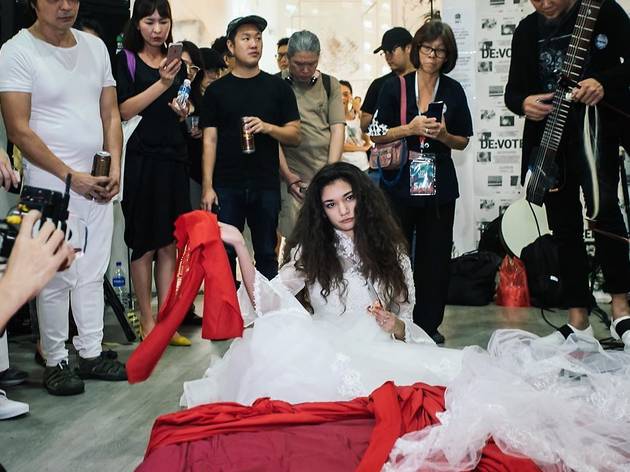 Photograph: Kara Inez / Instagram
A Malaysian artist based in Singapore, Kara Inez is a strong advocate of women's bodies and mental illness through her art. The sculpture and performance artist is known for the use of abject materials and silicone to create life-like grotesque bodily forms – from human organs to "imperfections" found on the female body such as folds and bulges. In doing so, she hopes to evoke the feeling of disgust in her audience as a means to challenge the social constructs set in place surrounding these suppressed topics.
KEY ART Defective: Absent Bodies, which provokes conversations concerning the female body and sexual health in Malaysia.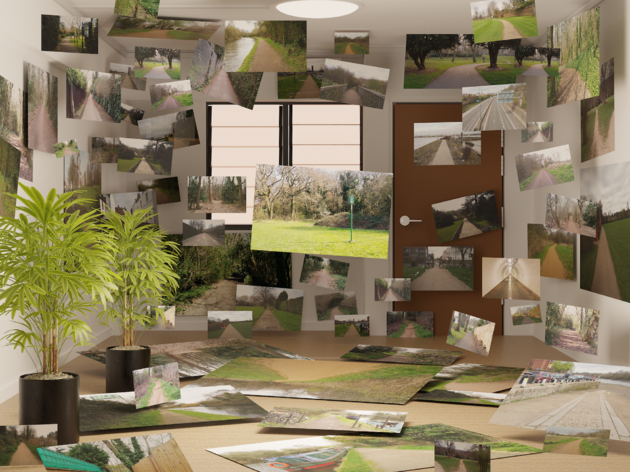 Photograph: Debbie Ding
Marrying psychogeography – the effect of the environment on human behaviour – with concept-based visual art, Debbie Ding has a knack for creating art that's far from the ordinary. From archaeological finds and prototypes to archival materials and maps, the artist uses non-conventional media to create works that investigate the connection between spaces and the human psyche.
KEY ART Flatlands was dreamt up when the artist was confined to her home. She imagined alternate lives in which she was still walking outdoors, with images from walks she has done in the past floating across the backdrop of the three-room flat she used to stay in.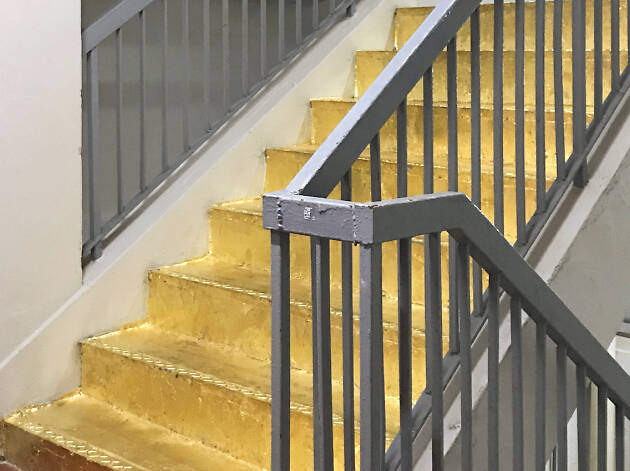 Photograph: Priyageetha Dia
Priyageetha Dia's practice leans towards site-specific installations. The artist adopts a community-centric approach to art-making. Challenging notions of resistance and censorship, Singapore's 'Golden Girl' stirs up conversations about what exactly constitutes art in her site-specific public pieces.
KEY ART The Golden Staircase, displayed on the 20th floor of Block 103 Jalan Rajah in Singapore – but has since been removed