Cuturi Gallery has partnered with Coda Culture and webzine So-Far to develop an artist incubation programme called c/discoveries, and the result is this painting show featuring Aisha Rosli and Yunita Rebekah. Aisha's canvases are strange, luminous visions combining carnivalesque figures in domestic settings (think acrobat in a hoop swinging over a bed with a girlish pink bedspread); Yunita's works faceless portraits are darker and moodier (and inspired, apparently, by paintings of the Virgin Mary). Proceeds of the artworks are split 80/20, with the greater share going to the artists and the remainder going to supporting the next iteration of the scheme.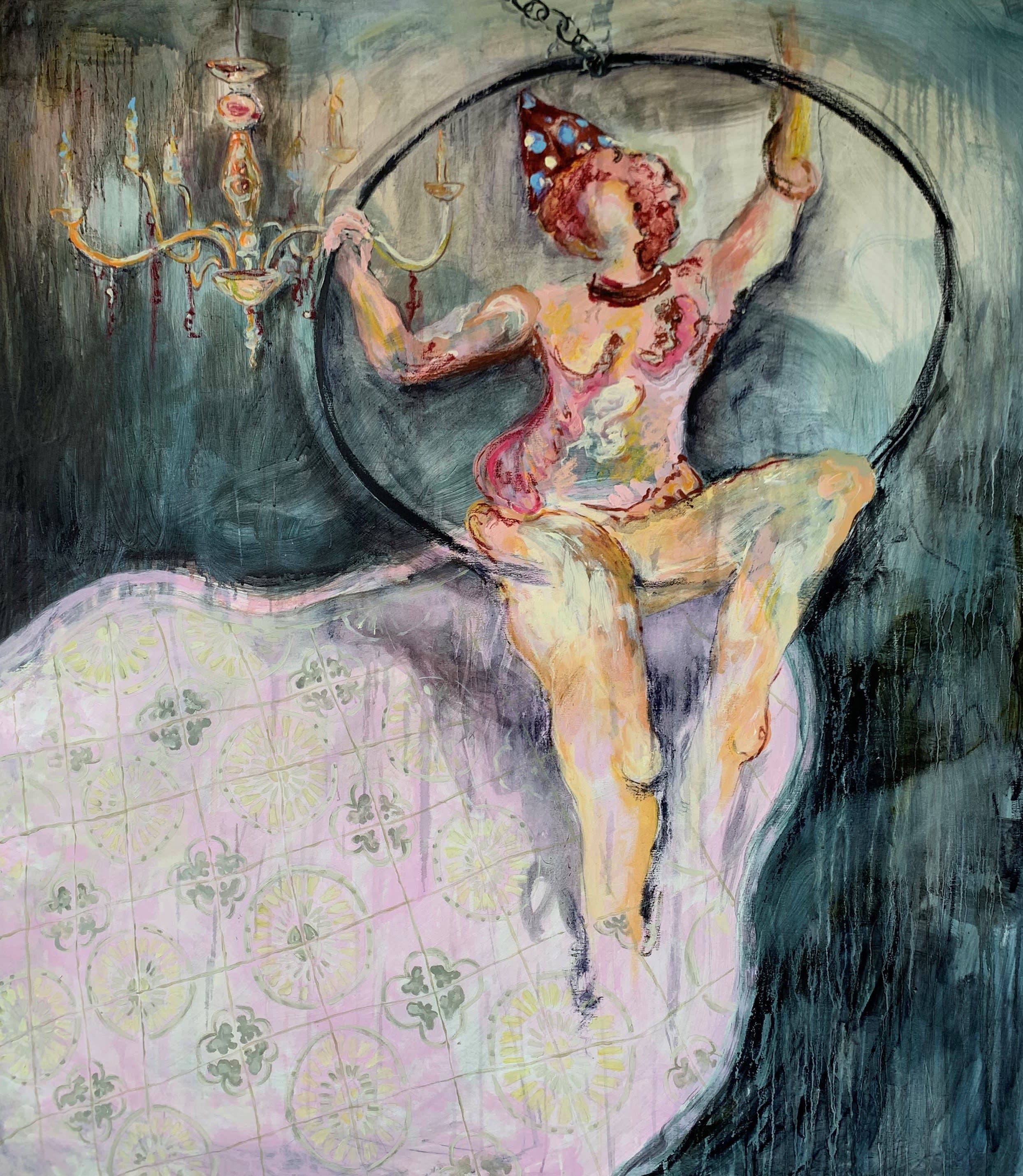 Aisha Rosli, Femme Fatale (2019)
While you're at the gallery, also check out the concurrent solo show of French artist Lionel Sabatté, Elemental Beings, featuring abstract paintings of primordial forms alongside pictures of animals rendered by oxidising iron and bronze on paper.