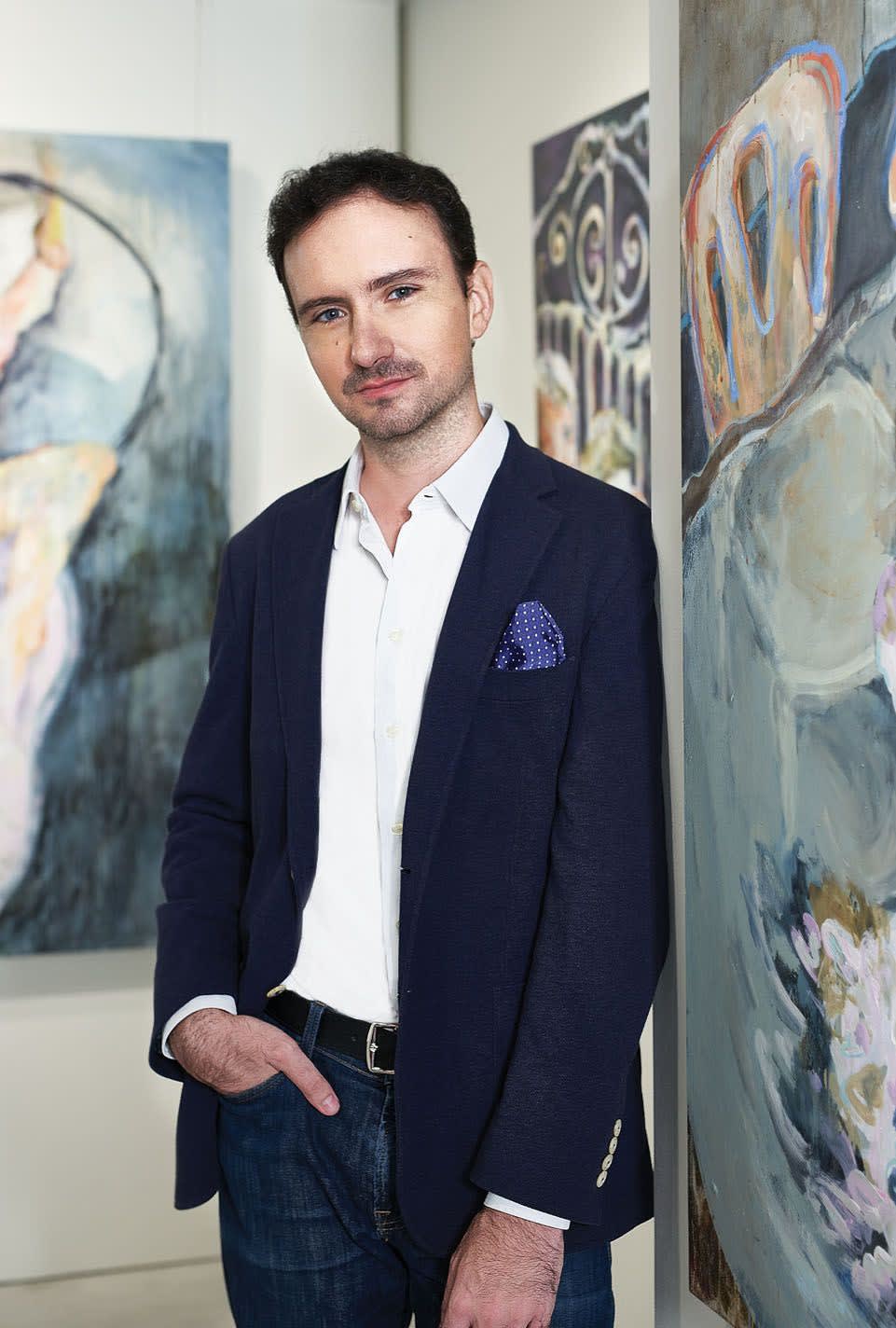 Kevin Cuturi
Through his gallery's newly established C/discoveries initiative, Kevin Cuturi hopes to give aspiring home-grown artists a chance at pursuing a career in the visual arts
It is tough to be a full-time artist, gallerist Kevin Cuturi notes, especially in Singapore where talents struggle with high material costs and lack of gallery representation, while the art market is facing dwindling collector support. The French founder of Cuturi Gallery (formerly known as Mazel Galerie, until he recently cut ties with the Brussels-based gallery to gain more autonomy over his programmes) knows this only too well, having been based in Singapore for the past four years.
To Cuturi, artistic diversity and inclusivity is fundamental in furthering the local visual arts scene. This is why he makes it a point to showcase a mix of high-quality works from established as well as aspiring artists. Most recently, Cuturi Gallery presented a solo exhibition of world‑renowned French experimental artist Lionel Sabatté's works, alongside its first-ever C/discoveries exhibition, Stages and Mirrors.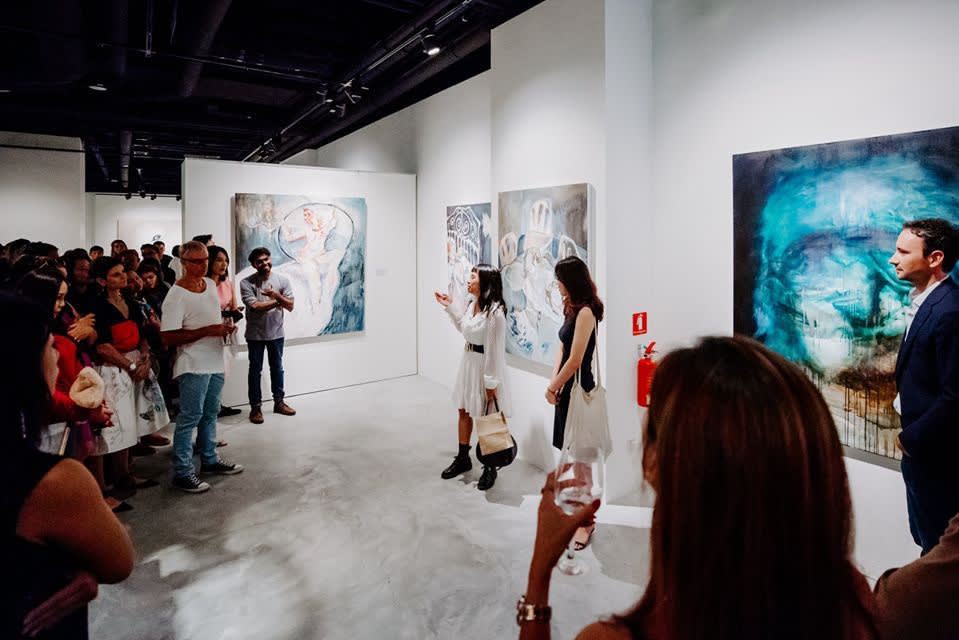 Artists Aisha Rosli and Yunita Rebekah
The non-profit C/discoveries initiative seeks to empower under‑represented and aspiring artists, and the inaugural exhibition featured five paintings by two 22-year‑old graduates of the Nanyang Academy of Fine Arts—Singaporean Aisha Rosli and Indonesian Yunita Rebekah—who were personally hand-picked by Cuturi. "It was incredibly refreshing to see their art," he explains. "They provide a deeper exploration of the human reflection—and I like that very much."
While Sabatté's works understandably caught the eye of Cuturi's high-profile clientele, the works of the C/discoveries artists were sold out within three days of the exhibition's opening. Nurturing home-grown artistic talents is at the core of the C/discoveries initiative. Even though the artists are not contractually bound to the gallery, they get 80 per cent of the proceeds from every artwork sold, while the remaining goes towards funding future artists. This way, it relieves aspiring artists from the financial anxieties that may hinder their creative expression, and also kick‑start a culture of mutual support.
Grand Bouc de Singapour #3 sculpture by French artist Lionel Sabatté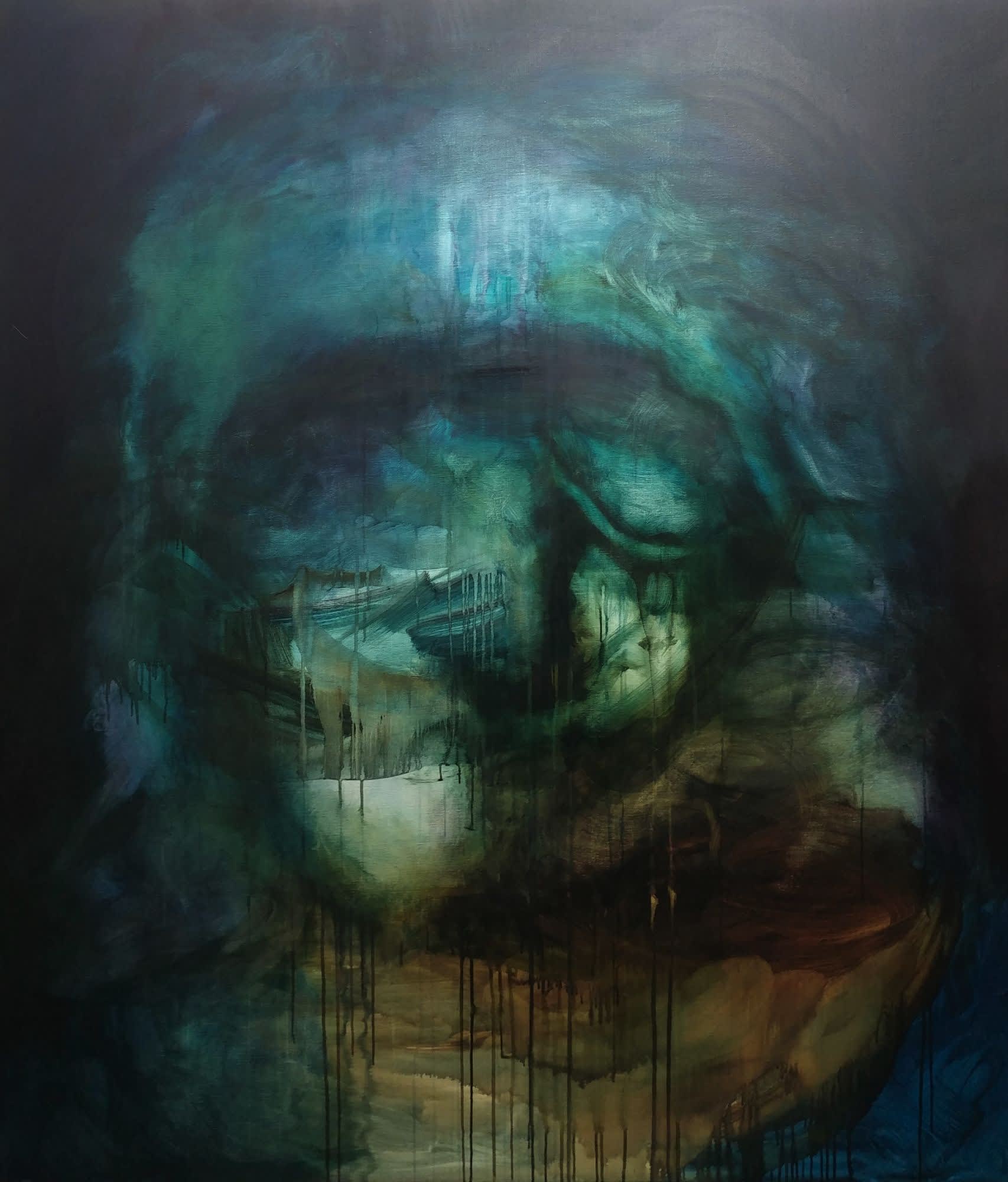 The Sun Creates For Me A Shadow by Yunita Rebekah
"When you look at the good galleries around the world, they have managed to grow at the same pace as their artists. My dream is for the gallery and the artists that we nurture with C/discoveries to grow at the same speed. I want to plant the seeds and see it grow."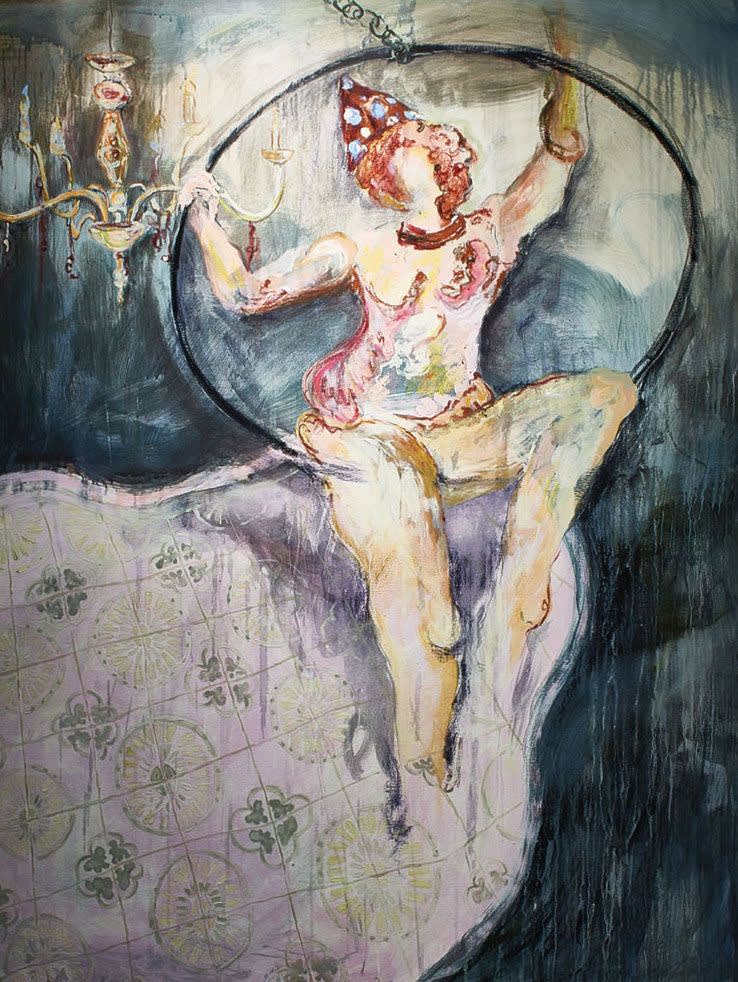 Femme Fatale by Aisha Rosli
But identifying talent is a tricky process. To Cuturi, the element of storytelling in an artist's works is the most important. He explains that "art is not just a decorative ornament; it is a tool of communication and needs to tell a story". These days, Cuturi looks to independent art spaces and graduation shows, and relies on word of mouth to scout for new talent.
Cuturi also believes that this new initiative will also gather new young collectors, who may be enticed by the lower price points and hopefully continue their patronage in the years to come. "These buyers will one day become mature collectors and remember where they started collecting from," says Cuturi adding, that C/discoveries is "not just planting the seed for new artists, but for a new generation of collectors to grow their art interest through the gallery".