Image: Sotheby's Institute of Art
The annual visual arts season, which runs from January 22 to 30, unfolds across the island with a dynamic line-up of art and interventions in unexpected places, from bus stops and car parks to the digital realm. We list the key digital offerings that are accessible from the comforts of home
They say that creativity flourishes in times of crisis. And if the line-up for this year's Singapore Art Week (SAW) is anything to go by, artists and curators are unleashing their creative potential to navigate through these unprecedented times and generating new, innovative ideas and collaborations.
For one, the pandemic has accelerated the digitalisation of the arts, and the Singapore arts scene has swiftly adopted the use of new technologies, not only as an alternative platform for the presentation and consumption of works but also in the creation of new ones. And then there are those who are exploring the intersection of art and tech, experimenting with augmented reality and virtual reality, among others.
This is why when it returns for the ninth edition from January 22 to 30, the annual visual arts season will be presented for the first time in a hybrid format, with crossovers from the physical to digital realms, in celebration of the resilience and solidarity of the vibrant arts community. This also helps further the reach of Singapore-produced works and collaborations on the global stage, thus increasing the exposure of artists and curators to the art world at large, be it collectors or art institutions alike.
(Related: Proposals for Novel Ways of Being: 10 Works You Can't Miss At Exhibitions By National Gallery Singapore and Singapore Art Museum)
A joint initiative by the National Arts Council, Singapore Tourism Board and Singapore Economic Development Board, SAW 2021 features more than 100 programmes, including over 40 commissioned works, by some 300 artists from countries including Singapore, Japan, the UK and the US, along with the participation of reputable foreign galleries and auction houses. Signature SAW events including the Light to Night Festival organised by the National Gallery Singapore and S.E.A. Focus by the STPI Creative Workshop & Gallery are also set to return.
There are also the gallery exhibitions centred around established artists, including Yayoi Kusama: Recent Paintings by Ota Fine Art and Cunxin Cuntie Cunxin, a solo exhibition of Singapore pioneer artist Tang Da Wu at Comma Space, as well as emerging artists from Singapore such as c/discoveries: A Solo Show by Aisha Rosli at Cuturi Gallery.
Bringing new meaning to SAW's theme of "Art Takes Over", artists and curators are taking their art beyond the white cube and making interventions in less conventional spaces across the island—including bus stops with the Bus.Stop.Art public art exhibition, a car park with the Moo Moo PARK drive-through exhibition at the Singapore Chinese Cultural Centre, and at the mall with the Creative Unions art-meets-retail programme at Funan—while also crossing into the digital realm. Other highlights include State of Motion 2021: [Alternate / Opt] Realities by the Asian Film Archive presented at Marina One as well as Singapore Art Museum's CosmicWander: Expedition by Choy Ka Fai and S.E.A. Focus 2021 and at the Tanjong Pagar Distripark, an industrial space activated by art.
(Related: S.E.A. Focus Is A New Platform That Champions Southeast Asian Art)
SAW DIGITAL
Despite the current travel restrictions, the online medium offers the opportunity to showcase Southeast Asian art to a wider global audience, while also bringing together the diverse voices of artists, experts and collectors beyond our shores to participate in cultural exchanges that invigorate the Singapore arts scene. SAW 2021 Digital offers you content which is accessible anytime and anywhere.
Boost your knowledge of artistic practices and traditions with the studio chats with artists and collectives as well as video essays that touch upon topics such as Chinese ink painting. Then, there are the virtual exhibitions including Otherworlds: Non/digital Realities by Instinc and live-streamed performances such as Deep Field Cinema by INTER–MISSION, as well as the online panel discussions and lectures that discuss key issues in exhibition-making with art figures from within the global ecosystem.
So whether you are an art collector or enthusiast, here are some of the ways to explore art this month at SAW 2021 with the key digital highlights that you can access from the comforts of your home.
1

/5
S.E.A. Focus 2021
Mode Hybrid
When January 22 to 31
Where Tanjong Pagar Distripark, Artspace @ Helutrans, 39 Keppel Road
What The 2021 edition of this showcase of contemporary Southeast Asian art is presented as an integrated experience in two complementary formats: the in-person S.E.A. Focus Curated exhibition and the S.E.A. Focus Digital.
S.E.A. Focus Curated is presented as a seamless exhibition held at the Tanjong Pagar Distripark. Titled hyper-horizon, the showcase brings together 43 artists from 27 leading local and international galleries, including Lehmann Maupin (New York, Hong Kong, Seoul, London) and Edouard Malingue Gallery (Hong Kong, Shanghai) taking part for the first time.
The highlights this year include Thai artist Rirkrit Tiravanija's monumental, site-specific tapestry installation, untitled 2016 (nothing), and Singaporean artist Ho Tzu Nyen's The Critical Dictionary of Southeast Asia, a major video work debuting in its entirety at S.E.A. Focus.
Meanwhile, S.E.A. Focus Digital, in partnership with Artsy, will further enhance the showcase in the digital realm and to a global audience. Audiences can also get intimate virtual access to the studios of artists in the region, including Faris Nakamura in Singapore and Korakrit Arunanondchai in Bangkok, as well as art institutions such as Museum Macan in Jakarta.
S.E.A. Focus is also partnering Frieze for its public talks, with personalities from the international arts community, including renowned US collectors Don and Mera Rubell, in conversation about topics such as the value of art in society.
Access S.E.A. Focus 2021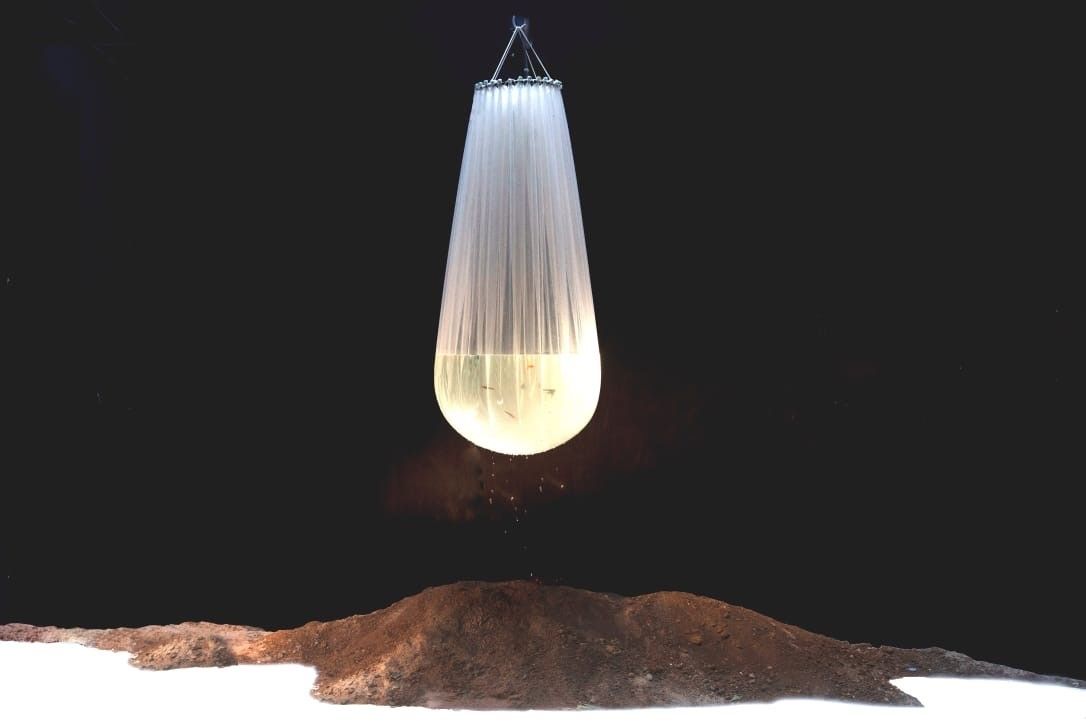 2

/5
Impart Collectors' Show 2021: Leap of Faith
Mode: Digital
When: January 19 to 30
What: Six private collectors, including Woffles Wu, Jim Amberson as well as Eric and Suzanne Syz, open the doors to their homes, offices and galleries in Singapore, Jakarta, Manila and Switzerland, offering unprecedented virtual access to their art collection, along with a selection of works rarely shown in public.
Each collector also shares insights behind the pieces that they hold dear and how they shape their living spaces around art, while advocating for the artists and their craft—an undertaking that is a leap of faith, coincidentally the title of the show.
Organised by Art Outreach, this fourth edition of the annual Impart Collectors' Show features the works of artists including Yayoi Kusama, Jean-Michel Basquiat and Carsten Holler.
Access Impart Collectors' Show 2021: Leap of Faith
3

/5
Asian Art in the 21st Century – Narratives of History and Curating
Mode Digital
When January 23
What Join panellists Dr Katie Hill and Dr Zehra Jumabhoy from the Sotheby's Institute of Art as well as Jeffrey Say from the LASALLE College of the Arts, Singapore, along with other art historians and curators, as they discuss the topic of curating in Asia and the narratives explored at the intersection of Asian art history and contemporary art when it comes to exhibition-making.
For those who are interested to explore the topic further, the conversation will continue in a series of exclusive lectures organised by the Sotheby's Institute of Art Online with LASALLE College of the Arts, Singapore.
Access Asian Art in the 21st Century – Narratives of History and Curating
4

/5
SAW Art Symposium
Mode Hybrid
When January 27 to 29
Where Victoria Theatre
What With discussions centred around the topics of space and placemaking, arts programming, technology and the art market, this series of seven curated talks, panel discussions and fireside chats will feature local and international thought leaders.
Key speakers include teamLab communications director Takashi Kudo and Acute Art director Daniel Birnbaum, who will discuss Art and the Digital Realm; Echigo-Triennale general director Fram Kitagawa and Kaldor Public Art Projects' Emily Sullivan on Art for the Public – Commissions and Cultural Philanthropy; and artist-Curator Shubigi Rao, who is the artistic director of the Kochi-Muziris Biennale 2020, will touch on Cities and Art.
One highlight that would be of interest to art collectors here is the Art SG X UBS Discussion Series, which is titled Tigers and Art: The Economic and Social Demographics and Buying Pattern Context of the Art and Luxury Market in Southeast Asia. The talk takes a comparative look at Singapore's art and luxury markets, as compared to the other three Asian Tigers: Hong Kong, Taiwan and South Korea.
Access SAW Art Symposium
5

/5
Open to Interpretation
Mode Digital
When January 22 to 30
What Presented on Asian Art Institutum's Youtube channel, five Singaporean contemporary artists Robert Zhao, Chen Yanyun, Boedi Widjaja, Rizman Putra and Hilmi Johandi are commissioned to conceptualise and create three-minute videos exploring the resonance and impact of the online platform on their practices. They are mentored by co-curators Alessio Antoniolli of Gasworks London and Wells Fray-Smith of Whitechapel Gallery, along with social media experts, in this collaboration between the Asian Art Institutum and Gasworks, London.
Access Open to Interpretation
Singapore Art Week 2021 runs from January 22 to 30. Visit artweek.sg for the full event line-up.