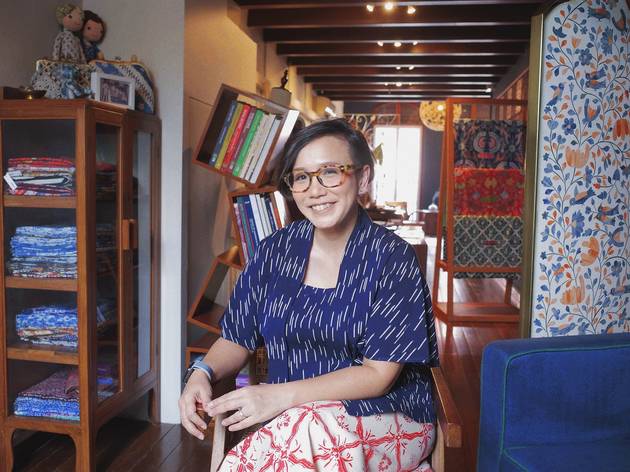 Photograph: Delfina Utomo
Oniatta Effendi, Founder of batik label Baju by Oniatta
Batik is an ancient – and highly developed – art form where dye-resistant wax is used to create delicate patterns and designs on a piece of fabric. It requires a high level of technique, skill and also artistry which often goes unappreciated. Founder of local batik label Baju by Oniatta and store owner Oniatta Effendi is changing that narrative with her boutique Galeri Tokokita at Kampong Gelam where batik trading first started in Singapore.
How did your passion for batik start?
"I have always been wearing it and I'm drawn to batik – until it became quite an obsession. My love for batik grew deeper as I travelled more to Indonesia and got to know about the art and the makers. There was a sense of intrigue that got me talking to the makers for hours and listening to their stories, sometimes while they were working. I would buy batik from them because I genuinely liked the art and I think that's where I realised that I wanted to share these stories about them and about the batik motifs to a wider audience."
Read the full interview here.