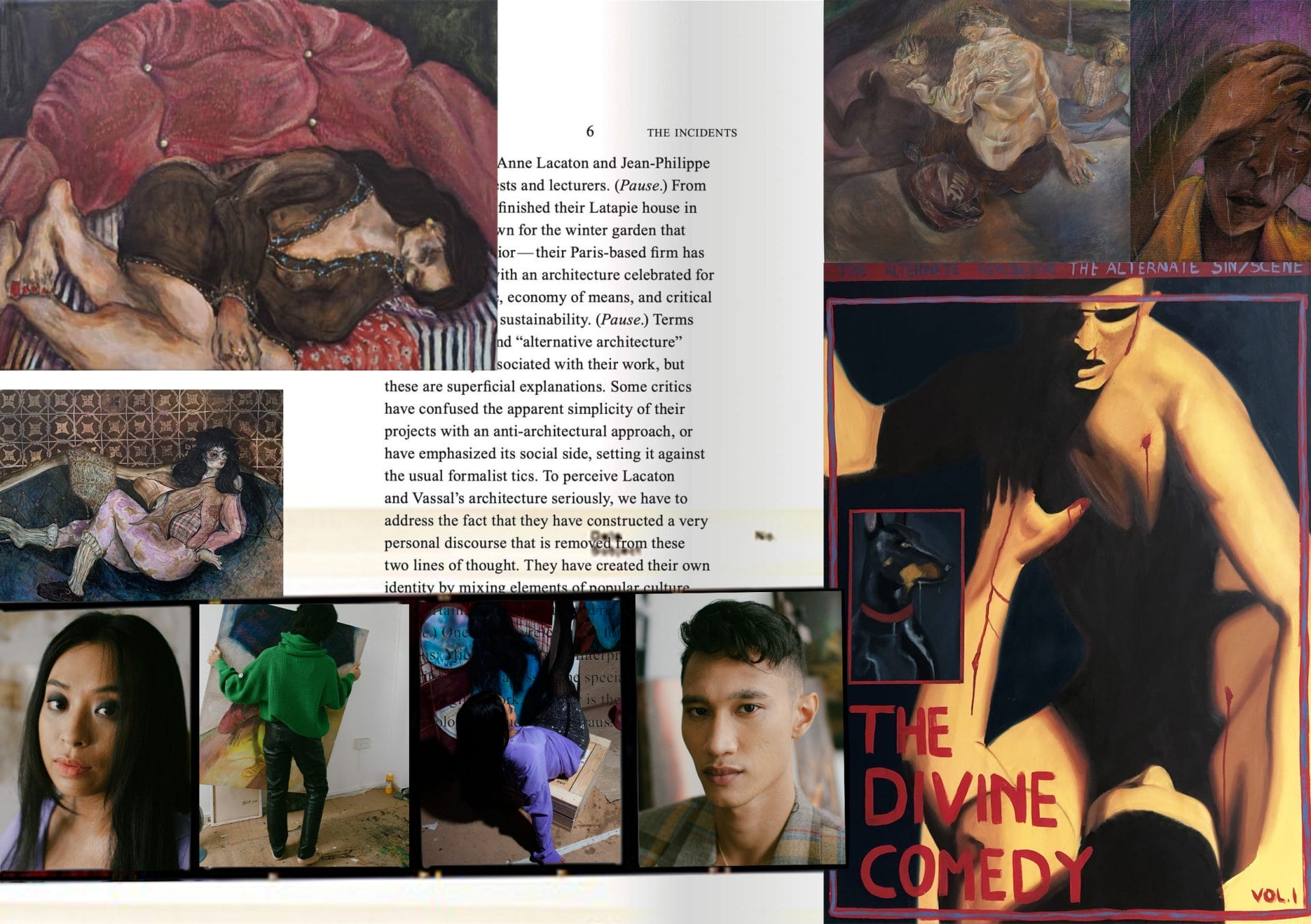 In a climate where works that best export distilled ideas of what Singapore represents are fostered, three young artists provide truth-giving, monumentalised works that reinterpret life in the changing landscapes of the island nation.
Representing the morbid, erotic, and perhaps the most discreet moments of life on a platform as ostensibly conservative as most galleries go can be a challenge for most young artists. In Singapore, where all forms of media are censored with barriers set by government agencies, the nation's public reaction has been cultured to only consume sensitised art — where works that best export distilled ideas of what Singapore represents are fostered.
This manicured façade became an impenetrable monument for Singapore's contemporary visual arts as the toxicity of the "attention-economy" saw Instagram-friendly art dissolving the market. The National Arts Council released in a 2012 report that Singaporeans have to "remove remaining barriers to entry, particularly the impression that arts and culture is elitist, boring, costly or impenetrable." In the same report, an arrangement for a domestic priority was made clear to identify Singapore as "a unique Southeast Asian mosaic of dynamic cultures and ways of living that cannot be found anywhere else in the world…(and) authentically reflect who we are". An update to what it has to say today falls ultimately to the nation's new generation of contemporary artists and curators, despite the failures of government bodies.
It is in this taste-constraint ecosystem, where there is little consensus and understanding on where art lies if it tells a story no one wants to see, the business of creating profound works is now facilitated by independent efforts that see potential in younger talents. One of such efforts flourished within the polished walls of a private gallery along Aliwal Street. Founded in 2019 by Kevin Troyano Cuturi, Cuturi Gallery, a newly-established art space is an institution that believes "art is for all". Its proximity to other art institutions such as Aliwal Art Centre, as well as an independent cinema, The Projector, provides a framework for new names within the local art scene. Unsurprisingly, in these new spaces lies a symphonic, sometimes unruly composition, of new forms of the already established "Nanyang Style" — a movement in post- colonial Singapore that paved the way in visual arts that were often derived from observations of life in Singapore.
Three of such artists from Cuturi Gallery represent the return to this original driving force through their individual takes on domestic aberrations — challenging viewers to see beauty in the mundane and, quite the contrary, intimacy.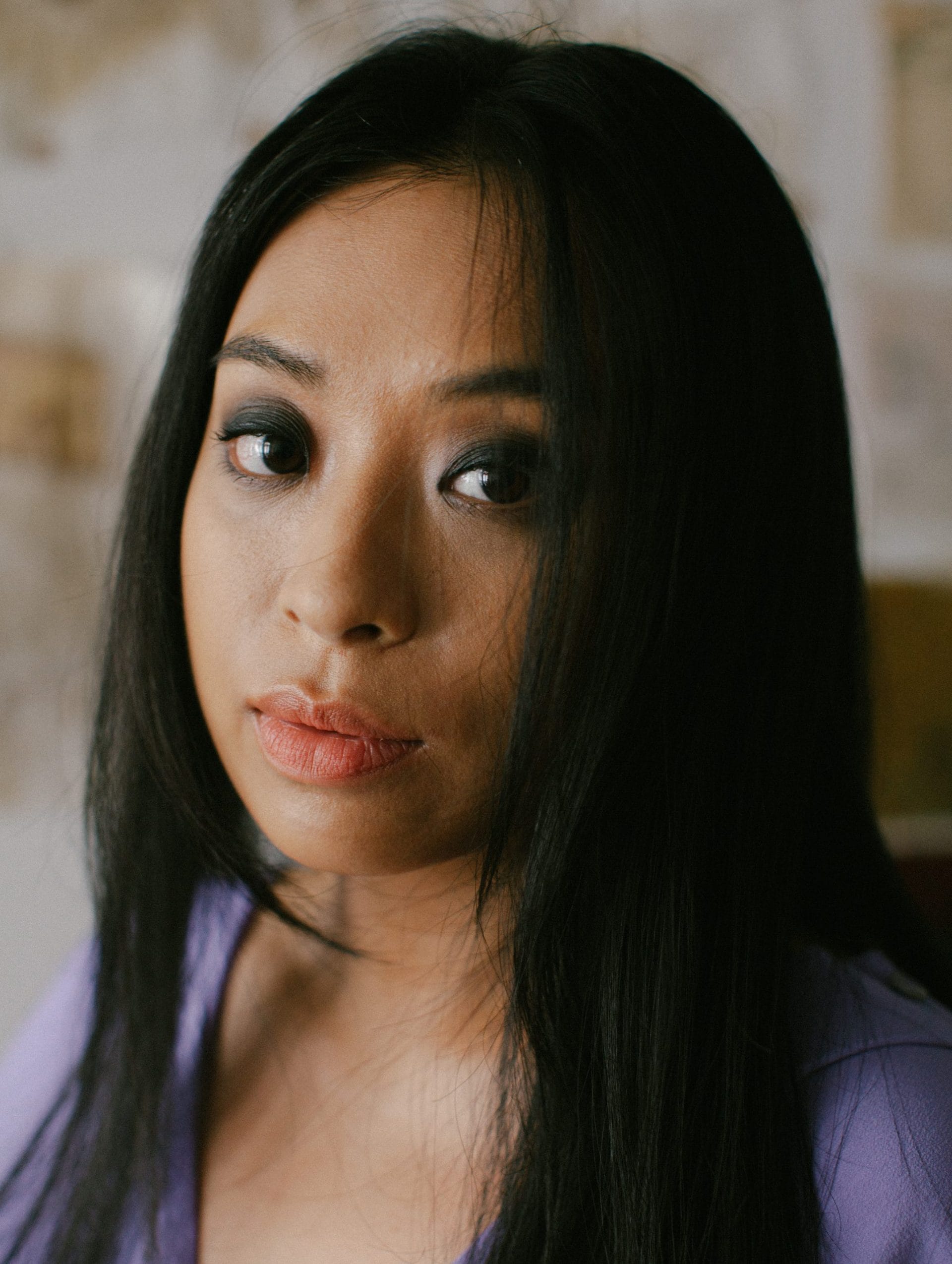 As though a form of protest against a life spent creating art seen through the male gaze, Aisha Rosli paints women boldly to highlight the vulnerability of these characters. "The subjects in my works are made-up characters. I usually play around with these exaggerated beings situating them in uncanny domestic spaces. My themes are mainly anxiety, melancholy and now I'm expanding more to the notion of dreamscapes and how it can relate to loneliness."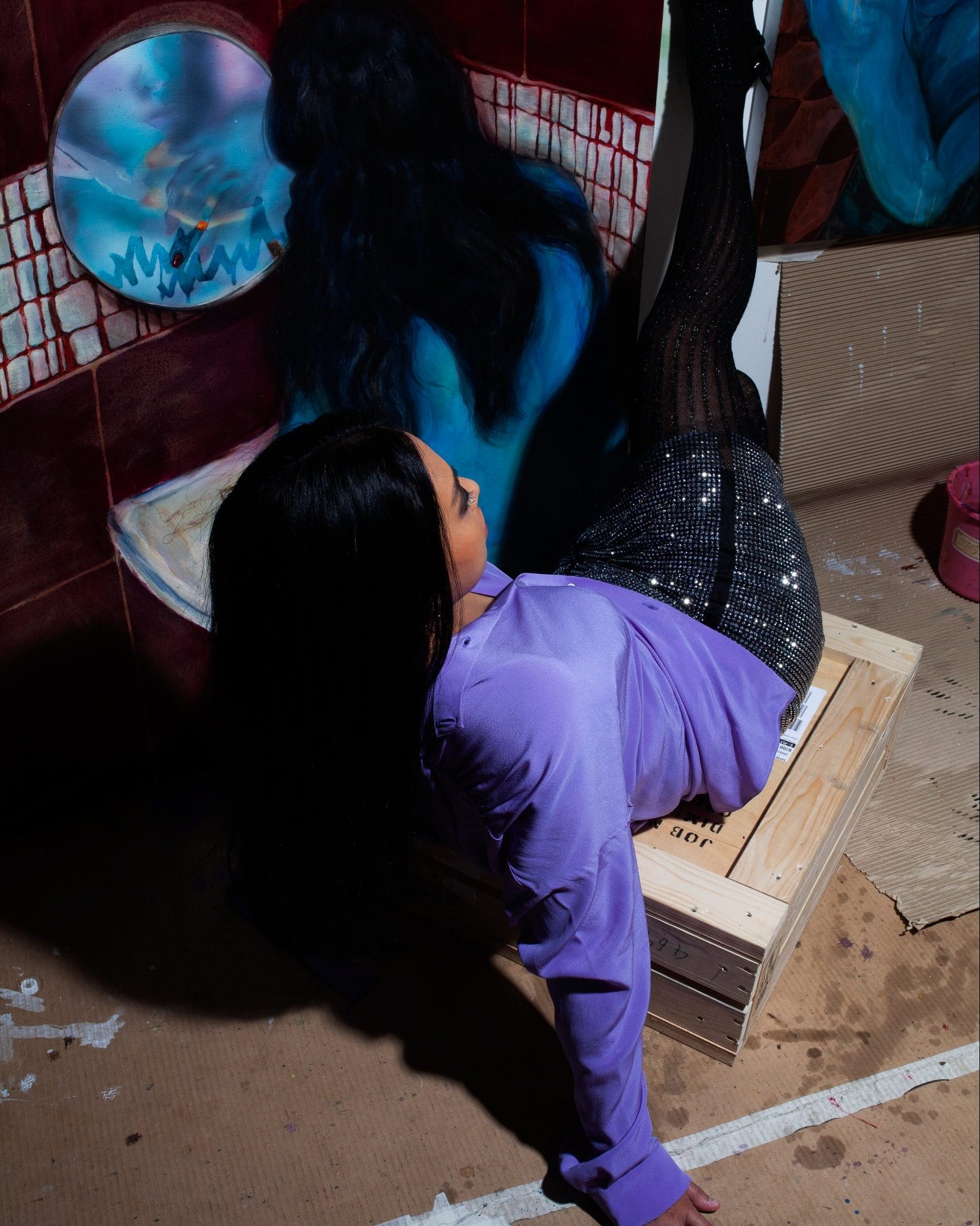 With a personal admiration for geniuses such as Henri Matisse, Egon Schiele and, Francis Bacon, Rosli's wages desperation through female tendencies, but never as her own experiences.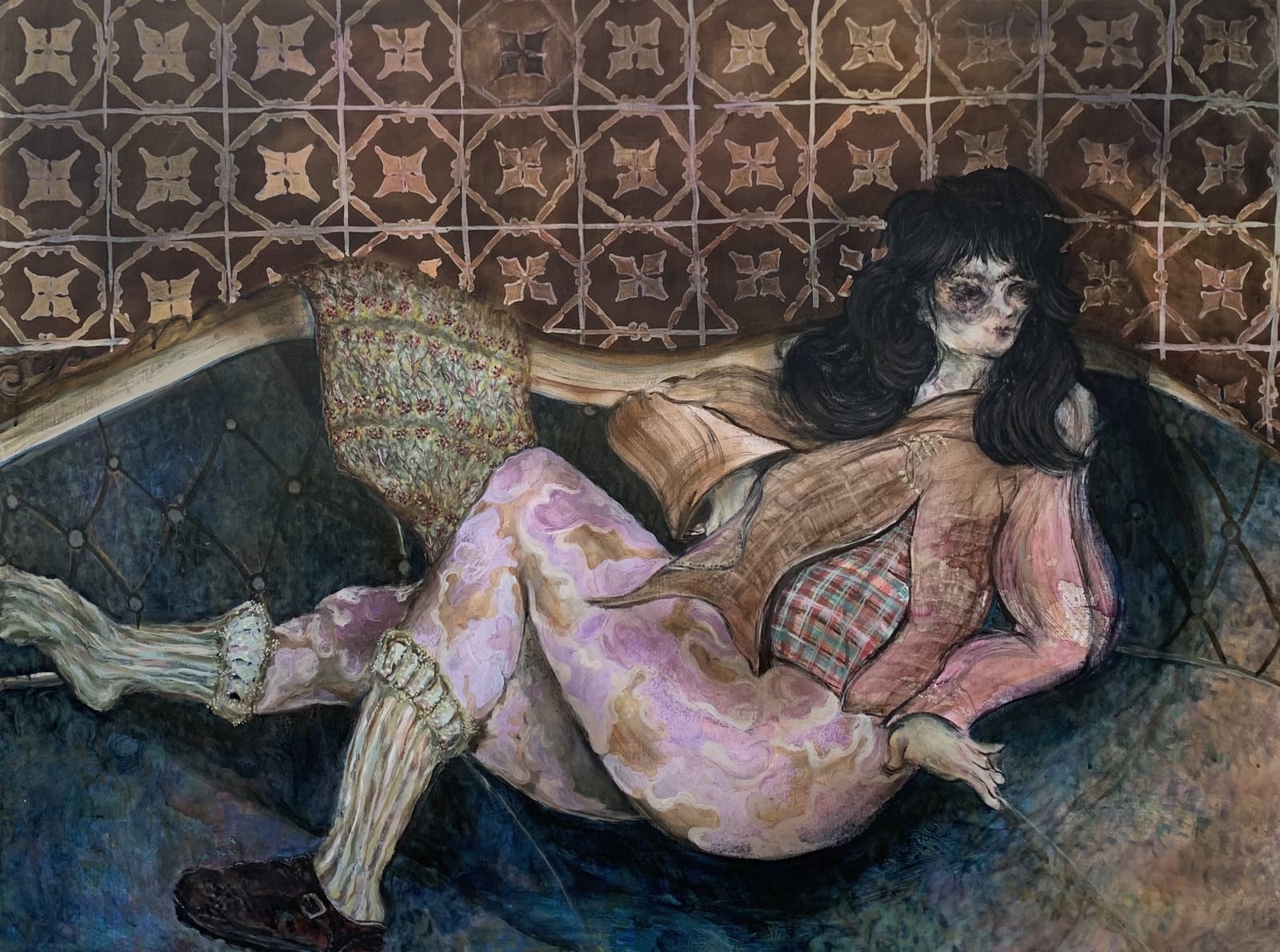 "My works are not really me telling my own story, it's more of me reflecting my inexpressible thoughts and emotions onto the blank canvas." They are conversational pieces, designed religiously for one to dive straight into, and to imagine as their own. They are confrontational, brutal, but reflects the vulnerabilities of being a woman today.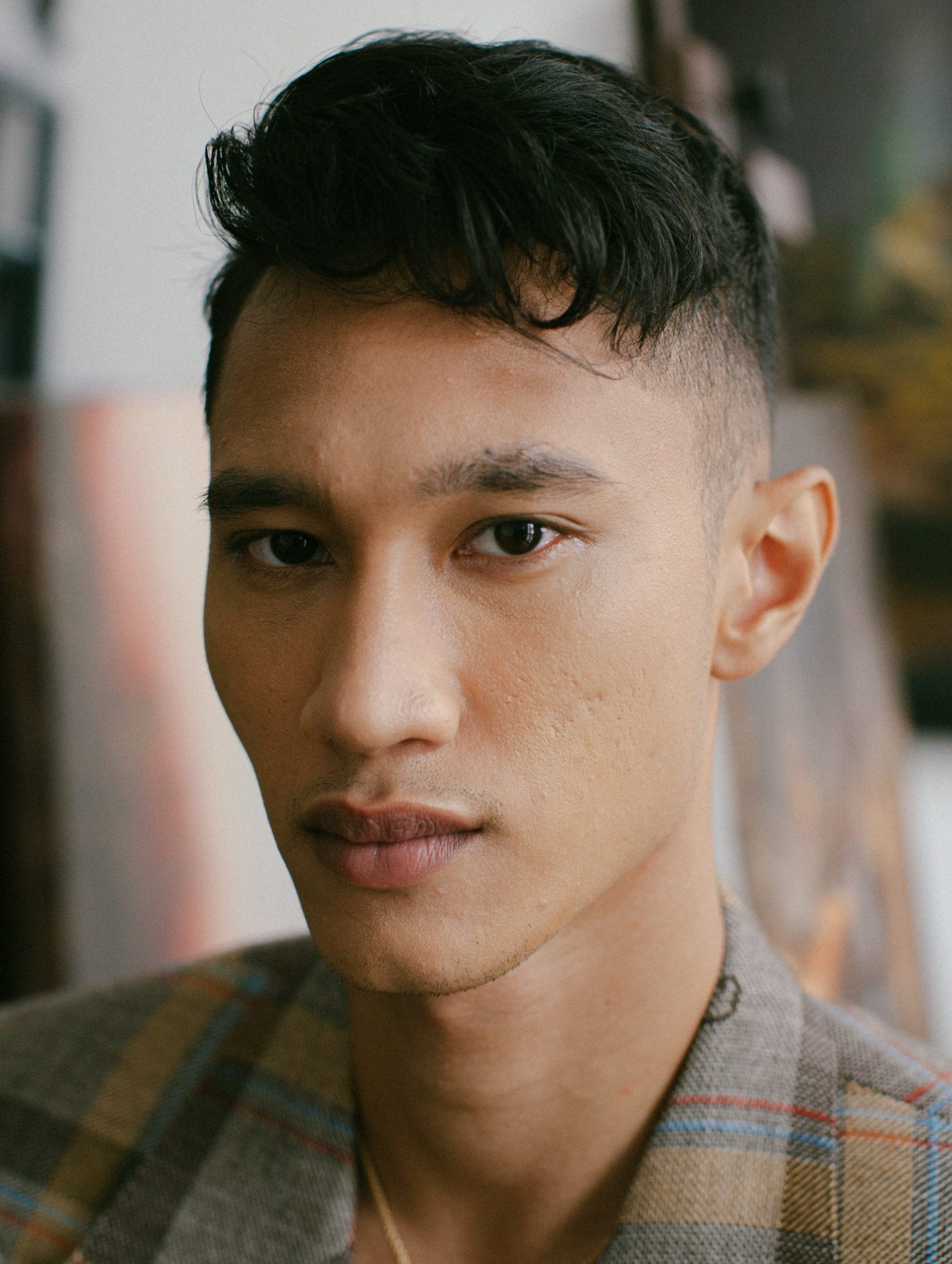 Domestication makes for an effective illustration of the multiplicity of meaning through sexuality if one associates it with the perception of one's body as "home". Israfil Ridhwan sees these observations as a portrayal of his inner feelings with his gender identity. He further elaborates that the idea of masculinity interests him because of how broad the term is. Someone can look masculine and yet have an effeminate personality.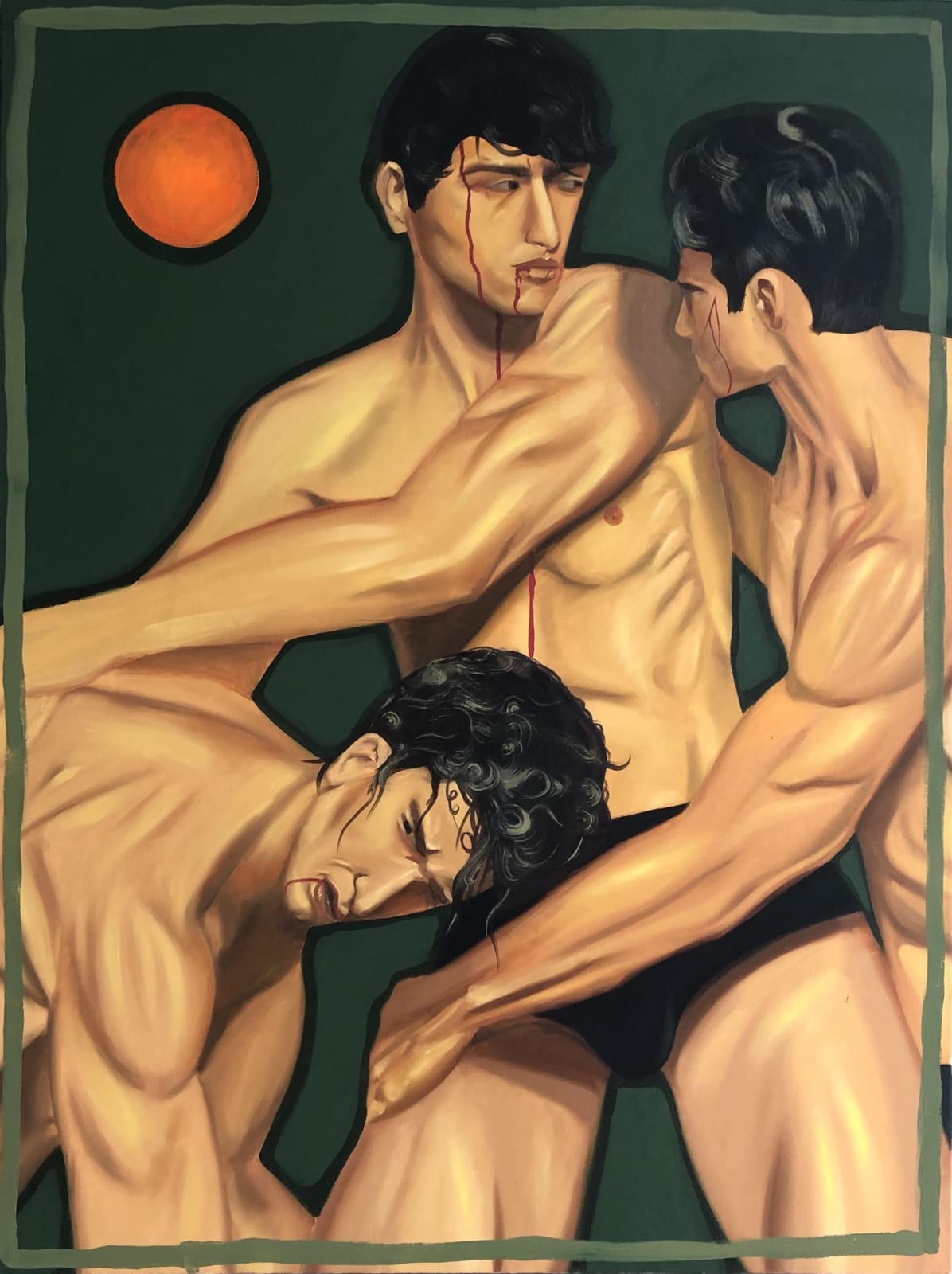 "I grew up thinking that a man must be and act masculine. Even for myself, I still struggle with body dysmorphia and every time I look in the mirror, I scream internally — which sucks. I have feminine traits yet still consider myself "masculine". I'm comfortable enough with my sexuality and who I am as a person and I know that you don't have to look or follow a certain standard that society imposes on you. But you know, you feel how you feel. So I guess every canvas that I have ever painted revolving around the topic of masculinity is a thought process of what I think masculinity is or was."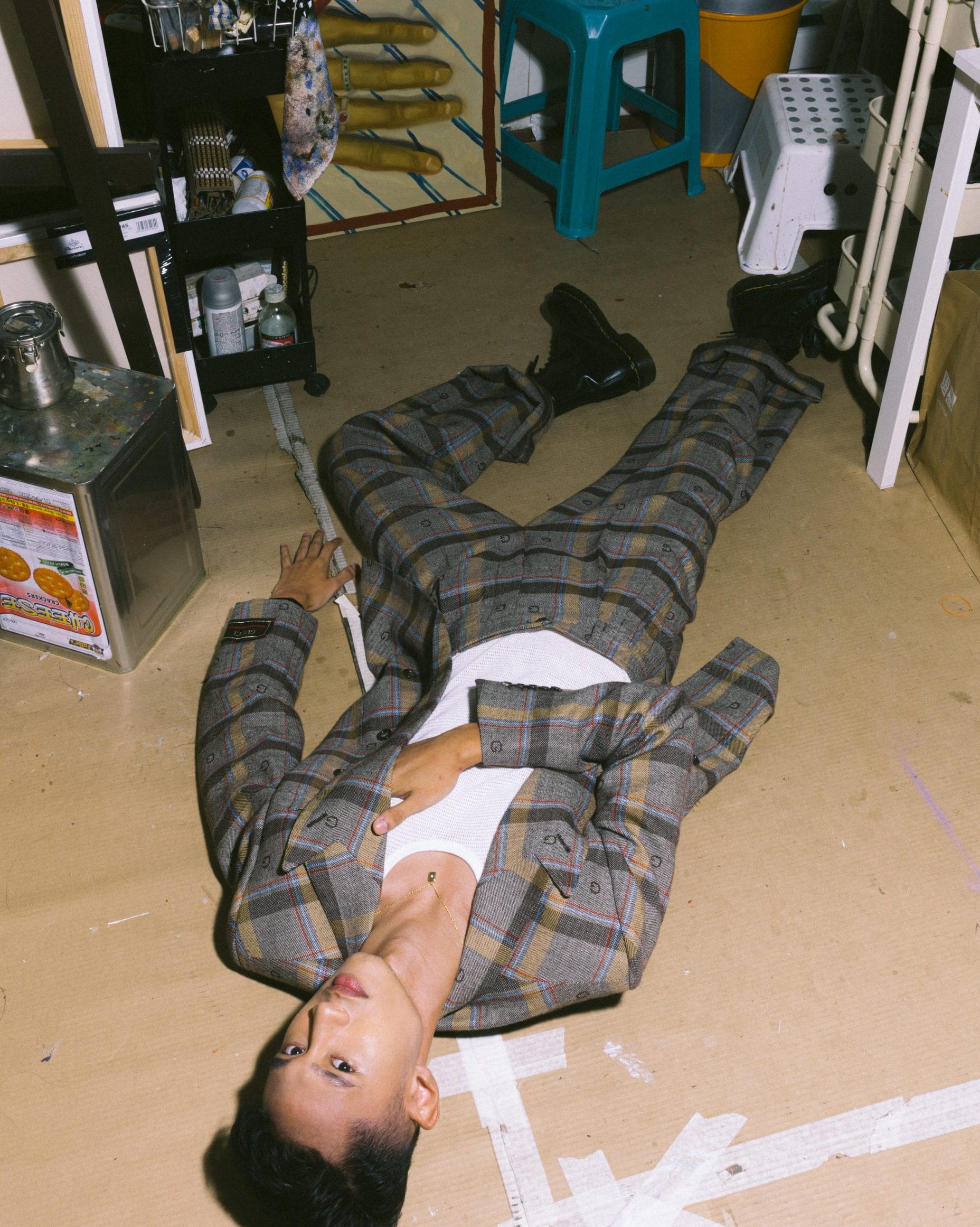 Israfil mostly paints about fighting, violence, and the darker side of human emotions but makes it clear that there is more to his work. "On the other end, it could be simple things like applying your perfume, celebrating a culture or a day at the beach, or even narratives with sexual topics or issues that explore sexuality. No matter what the subject or theme is, it all leads to one main idea of idolising and glorifying human behaviour. I paint portraits or full-figures that interlay with bold colours in the background, giving a poster-like image and feel."
On the topic of departing from the Nanyang Style, Israfil believes, in hiswords, that it is definitely a departure. "Coming from an art school that heavily references the Nanyang art style and movement, most of my peers including myself wanted to depart from it. Not saying we, or moreover I hate it, but I think we grew up looking up to so many artists that the Nanyang art style became a mix of the many styles that we know of.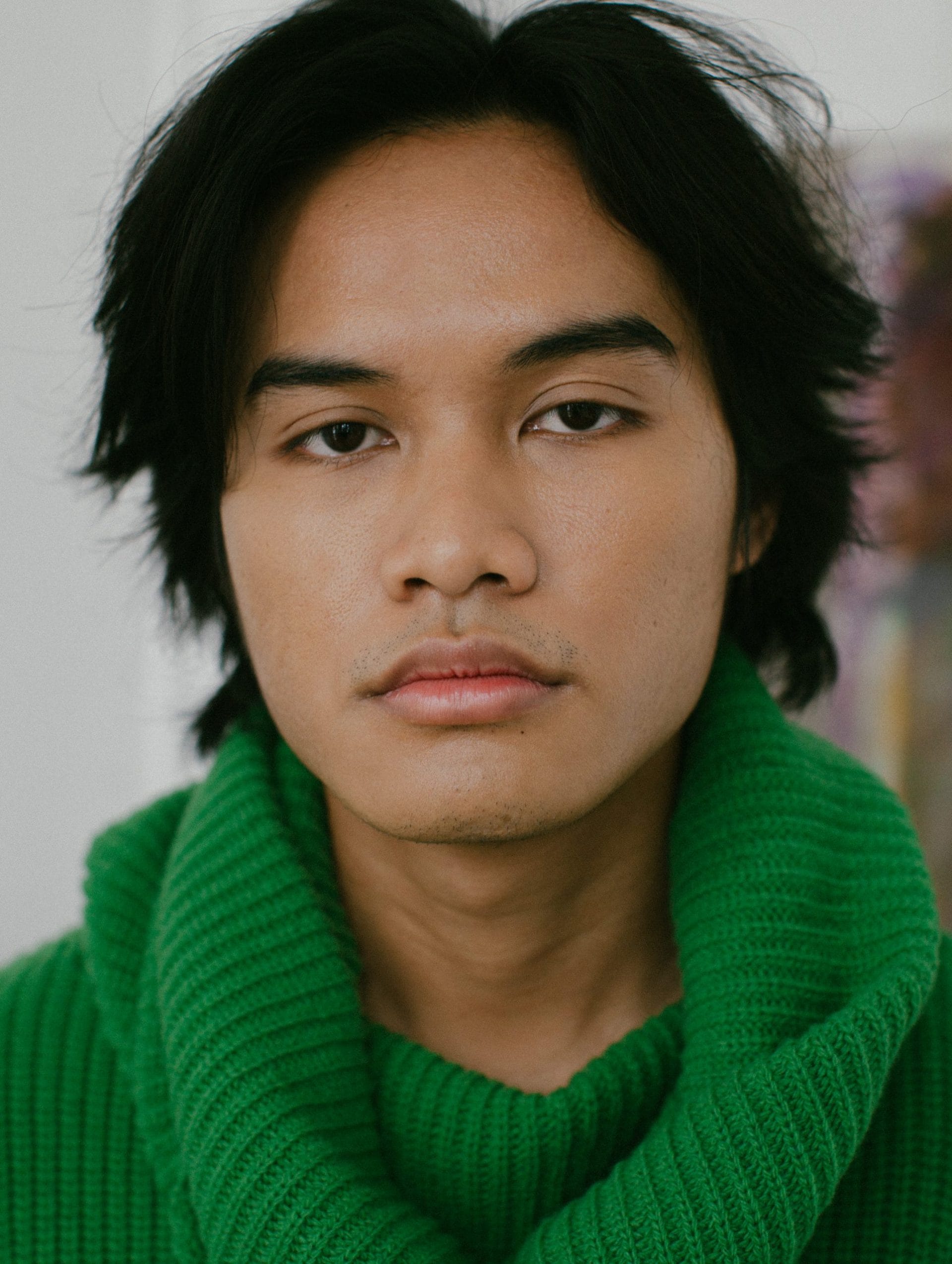 The engagement with domestic observations is seen within the works of Faris Heizer, where the bestial and indefinable affliction of Singapore's working class' emotional reality is documented through a meta-gaze. In his works, realistically observed white-collared workers are its protagonists, which often exist exclusively in scenes of intimacy. The private, secret lives of these subjects reveal challenging themes — some of which described as emotionally exhaustive, manipulative, and deeply revealing. "My subject matter can be seen as emotionally exhausted characters which I express through my feelings and thoughts from being a Singaporean existing in Singapore now. I believe there is this constant anxiety and pressure to be conventionally stable and successful in life, which is the complete opposite of what being an artist here is like," explains Heizer.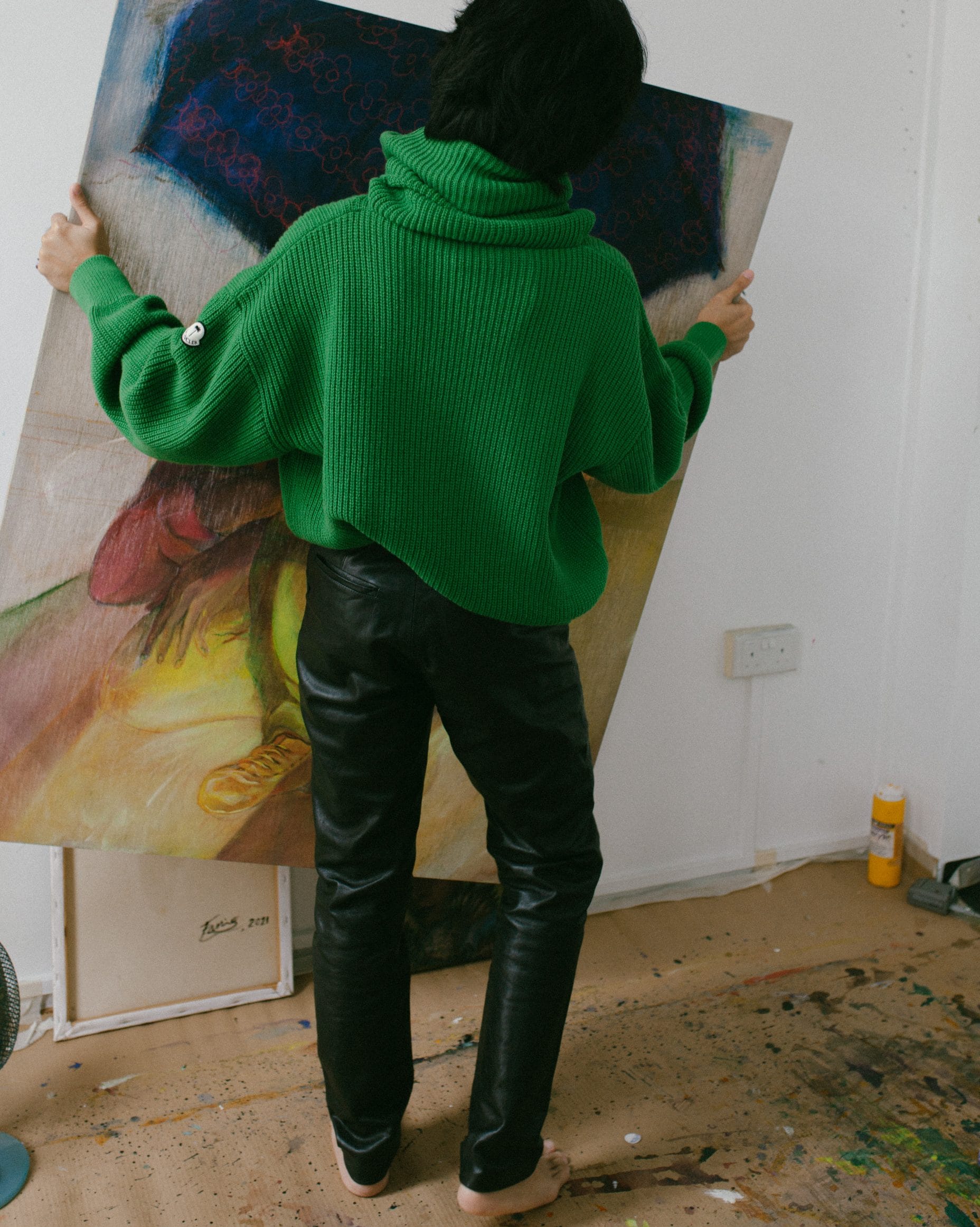 The palettes of Haizer's works are grim and devoid of an invitation for immediate enjoyment. These snapshots of life in Singapore, as seen in "Everyday Is Blue Monday" with gritty examples of circular work life, are important motifs to a universal understanding of the pains of growing old, and perhaps portray a fear of it. "I have slowly gotten the hang of this form of expression that I've been doing for the past three years from constantly painting, my style has changed from a few years ago and [at the moment] it best represents what I need to."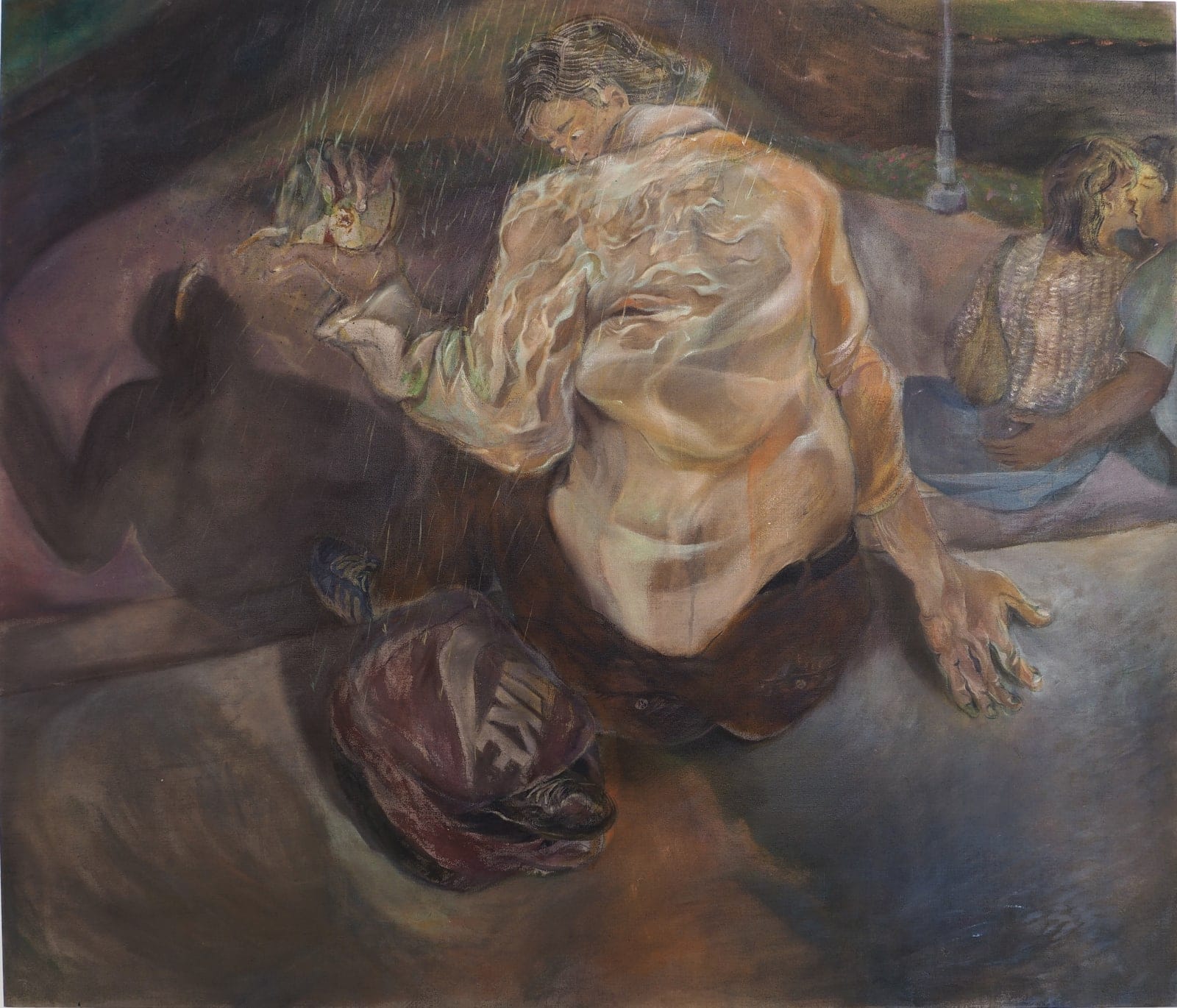 Heizer has enjoyed drawing and doodling since he was a kid, and observational contrast present in all of his work was met with a platform in Shoe Shufflers, Heizer's debut show at Coda Culture in 2020. How the resulting story of these characters on the canvas, whether a self- identifying or epochal translation of every Singaporean, is left open to one's interpretation.
The ability to portray an authentic art scene — whether it will gather enough likes on Instagram, or if it is a show that will make it to the history books — in Singapore's current climate is a topic in the meeting rooms and curator notes of all independent galleries. Plenty of institutions fake it, government bodies' mass marketing a dilution of these art forms to jaded late-capitalist art collectors presents a terrible risk to the growing and establishing art scene.
Today, the continuum of the works of such young artists creates a necessary strain on the converge with an enormous sense of urgency for art consumption. Its representatives, from the level of a student, the workers, to its leaders must continue to shine the light on untold stories that reveal more truth to Singapore's art scene than an over-contexualised work with a thousand tags on social media. As the art scene promises to change by 2025, so should the way we de-sensitise how we perceive Singapore through art.